Monday, December 13, 2021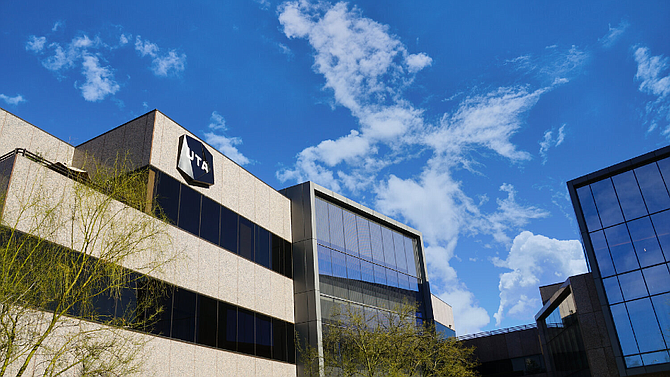 United Talent Agency has priced the initial public offering of its new special purpose acquisition company, or SPAC, at $230 million with the goal of creating a new company focused on gaming, digital media and creator economy jobs.

Led by former Nintendo Co. Ltd. President Reggie Fils-Aimé, the SPAC, known as UTA Acquisition Corp., began trading on the Nasdaq under the ticker "UTAAU" Dec. 2. Fils-Aimé will serve as chairman alongside co-CEOs Clinton Foy and Jamie Sharp. Foy is a general partner of venture capital at UTA, and Sharp is a former Google executive.
 
Fils-Aimé was president and chief operating officer for Nintendo from 2006 to 2019, and he is credited with revamping the gaming company's image in North America by successfully adapting its strategies to the ongoing challenges of marketing to youth while continuing to address older video game players. He's also a founder and managing partner of consulting firm Brentwood Growth Partners and a director at Spin Master Inc. and Brunswick Corp.
Foy previously worked with the $300 million Santa Monica-based venture capital fund Crosscut Ventures, which focused on consumer technology, new platforms, streaming and gaming. He also co-founded gaming and esports organization Immortals, which does business as Immortals Gaming Club.

 
UTA Acquisition has assembled some significant names for the SPAC's board, including former CBS Entertainment and Microsoft Corp. executive Nancy Tellem, Reddit Inc. co-founder Alexis Ohanian, and Beachbody Co. Inc. Chief Strategy Officer and former Legendary Entertainment exec Kathy Vrabeck.
 
Ophir Lupu, UTA's head of video games, will be president of the SPAC and may play a larger role in the acquired companies as he leverages the strength of the agency's in-house gaming team. Lupu, an 18-year veteran of the gaming representation space who has represented professional game developers, esports athletes and content creators, will corral UTA Acquisition's board to merge gaming, game culture and commerce with the new venture.

According to the company's S-1 filing with the Securities and Exchange Commission, it hopes to use the expertise of its sponsors, which include affiliates of UTA as well as London financial advisory and merchant banking firm Connaught Ltd., to find a suitable merger partner.
 
"We intend to capitalize on the ability of our management team to identify, acquire and manage a business that can benefit from the unique operational, financial and investing acumen that members of our sponsor and management team have, particularly in gaming, but also across related areas within the broader digital media, creator economy, entertainment and technology landscape," the S-1 filing reads.

Since 2017, Connaught has been involved in several large SPAC-related transactions. To date, it has been part of SPACs totaling approximately $5 billion in upfront capital raised and completed de-SPAC transactions valued at approximately $24 billion, with a further approximately $3 billion committed through concurrent private investment in public equity, or PIPE, investments.

SPAC strategy
Shares of the UTA SPAC are being sold at $10 each with 20 million planned for the IPO, which officially closed on Dec. 6. The breadth of options the company is considering has created some uncertainty, however: Among the risk factors detailed in the S-1 document, UTA Acquisition indicates that because it has not already chosen a "target business," shareholders may not be entitled to protections that U.S. securities laws typically provide. Moreover, the filing also specifies that investors will not be able to ascertain the merits or risks of the company's investment ahead of time and may not be consulted or informed until after management completes the acquisition.

SPACs have been used with increasing frequency since 2014 to help companies go public without the cost and logistical complexities entailed in undertaking that transition themselves. In 2020 alone, SPACs raised $83.3 billion across 248 IPOs.They have also faced a number of regulatory hurdles from the Biden administration that slightly slowed their use or impeded transactions from going through. In July, Bill Ackman's Pershing Square Tontine Holdings Ltd. dissolved a $4 billion SPAC, which would have been the largest to date, after the SEC filed suit arguing that its structure raised too many legal questions.
 
UTA Acquisition's decision to launch an IPO without concretely defining what kinds of companies it may acquire or what business may emerge as a result of those acquisitions is uncommon but not unprecedented. Argus Capital Corp., which was created by former CBS Chief Executive Joe Ianniello and a handful of other CBS alums, for example, closed a $305 million IPO in September and similarly did not specify what type of business it hoped to pursue beyond the umbrella of media and entertainment.
 
UTA Acquisition's filing, however, may seek opportunities outside of its management's areas of expertise.
 
"We will consider a business combination in industries outside of our management's areas of expertise," the S-1 states, "if a business combination candidate is presented to us and we determine that such candidate offers an attractive acquisition opportunity for our company."


Gaming growth ahead
Among the industry's largest talent agencies, UTA maintains a particularly robust portfolio of gaming, digital media and influencer clients. The firm has been an adviser on more than 20 gaming- and entertainment-related transactions since 2018, including the January sale of Vancouver-based gaming company Klei Entertainment to China-based multinational conglomerate Tencent Holdings Ltd.
 
In February, UTA signed a contract to represent entertainment and gaming organization Faze Clan, whose member Mongraal was the No. 1 most-tweeted-about esports athlete in 2020, per Twitter Inc. The talent agency also represents gamers such as Twitch streamers Nicolas Kolcheff, who plays under the name Nickmercs, and Imane Anys, also known as Pokimane.

The esports industry is on track to generate more than $1 billion in 2021, an almost 50% increase from the previous year, according to market and consumer data firm Statista. The research firm predicts a steady increase to $1.6 billion by 2024, due primarily to sponsorships and advertising, which generated $641 million in 2021. Statista also calculated that the worldwide audience for esports this year is 474 million people, a number it expects will grow to 577 million by 2024.
For reprint and licensing requests for this article, CLICK HERE.