As some political races shift gears toward November, two opposing candidates for a Texas House seat that represents the Killeen area are both confident in their vote totals from Tuesday's primary — despite both being unopposed — and both feel they can win the race.
Those two men are Salado resident and incumbent State Rep. Brad Buckley and Killeen Democrat Jonathan Hildner in the race for State House District 54.
In the primary for their respective parties on Tuesday, Buckley, a two-term representative, got 8,805 votes, while Hildner got 3,719.
"I feel very positive about the outcome," Buckley said Friday of the vote total from the primary.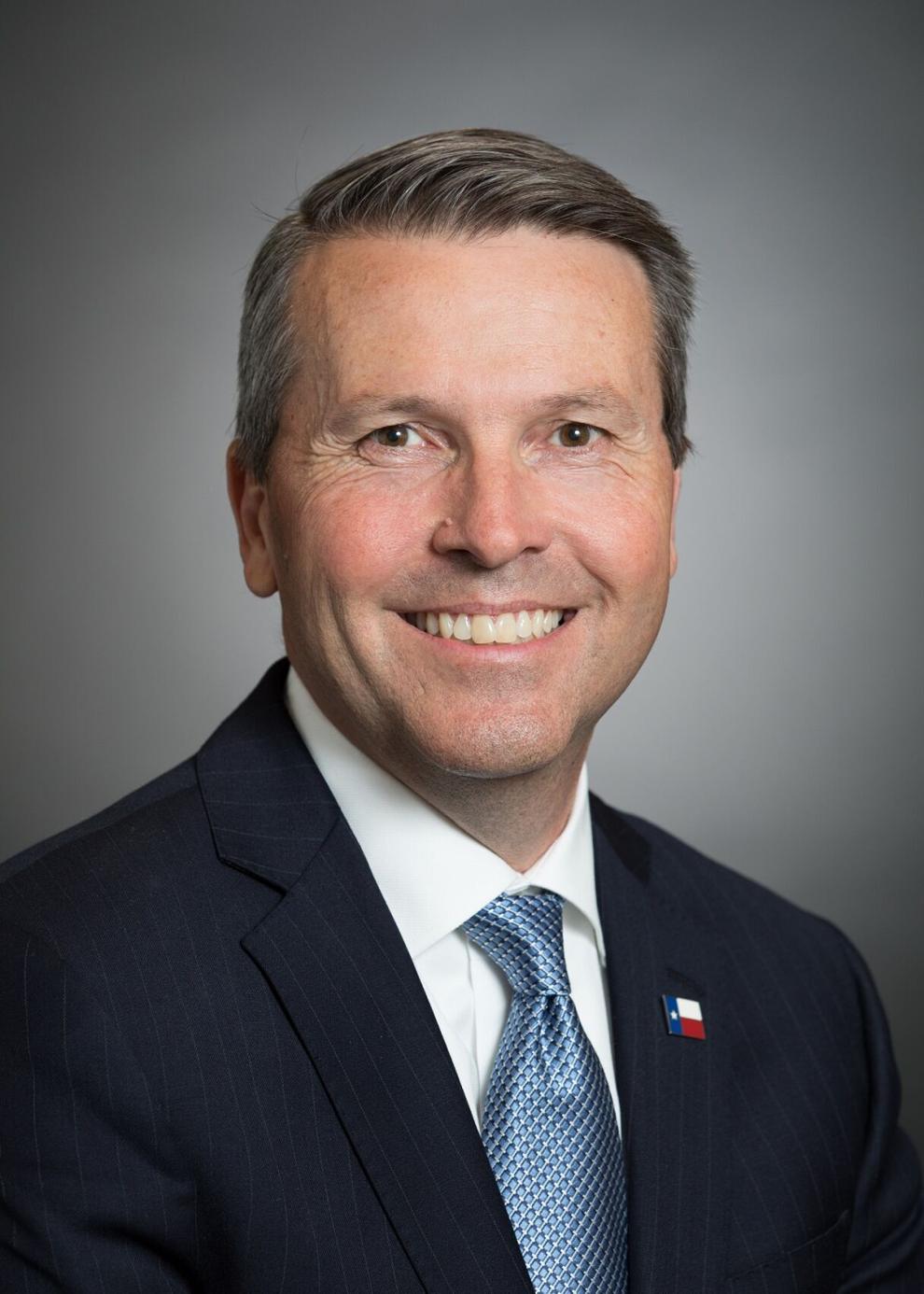 Hildner was also pleased.
"We feel great," Hildner said in a phone interview Wednesday. "Primaries are exactly supposed to look like this. It's always hard to have such a high turnout."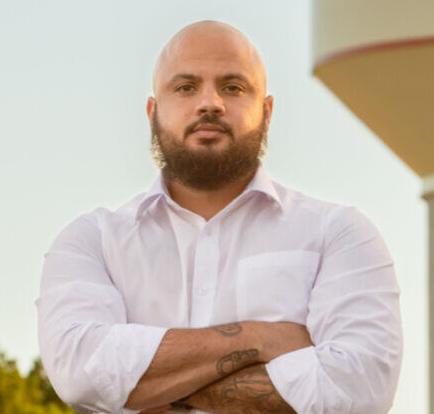 Hildner added that candidates of both parties typically do a poor job of educating the constituents to get out and vote for the primary.
In the 2020 primary, when Buckley and his Democratic Party challenger, Likeithia "Keke" Williams, were both unopposed, Williams pulled in more votes than Buckley in Bell County.
In that primary, Williams got 9,770 votes in Bell County, while Buckley got 8,732.
It is important to remember that in 2020, the presidential race was on the primary ballot. In this year's primary, there were not as many things for Democrats to vote for.
Buckley offered insight into another potential factor for the vote totals this year.
"I think the key part is the fact that HD 54 is a new district," Buckley said in a phone interview Friday. "And what I'm running for now, obviously the lines are a little different than they were in 2020, so I've been spending time meeting new constituents across Bell County."
The district, which currently encompasses most of Killeen and most of the western part of Bell County and all of Lampasas County, will officially change in January thanks to redistricting.
The newly drawn district, in which voters are voting in this year, will be encased entirely within the lines of Bell County and makes the county resemble a "doughnut."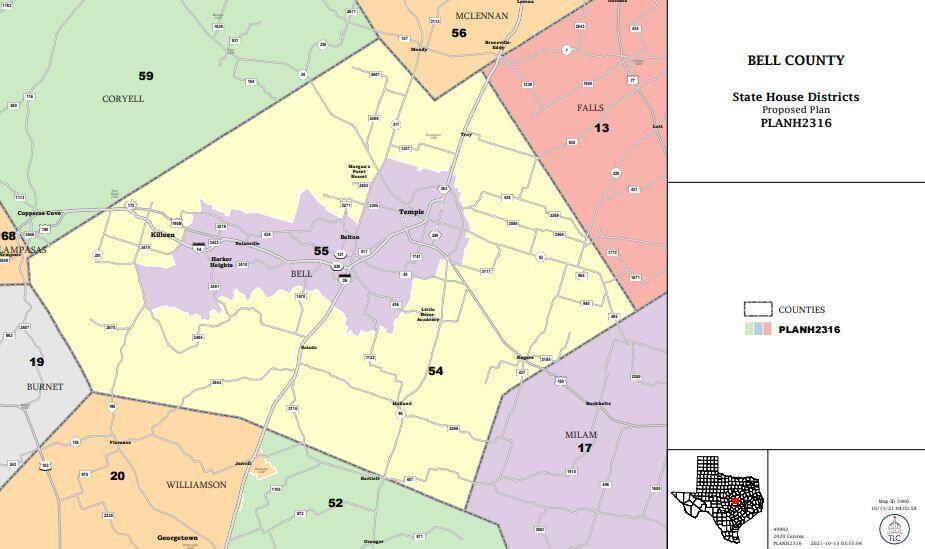 As presented to the House during the final called legislative session last year, the new District 54 encompasses much of the county, with the exception of parts of Killeen, all of Harker Heights and parts of Belton and Temple.
The rest of Killeen, Harker Heights and parts of Belton and Temple were redrawn into the other Texas House seat that represents Bell County, House District 55 , currently represented by Temple Republican Hugh Shine, who will also be opposed in November by another Killeen Democrat: Tristian Sanders.
Nod to November?
While Buckley pulled in more than double the amount votes that Hildner did last week, do these results indicate anything that may happen in the November general election?
Neither candidate seemed convinced that would be the case.
"The general election is totally different from a primary," Buckley said. "So we look forward to taking our message to everyone across HD 54 and run in a strong race in November."
Buckley said his message is one of a track record of accomplishments in the Texas Legislature, but he also wants to quell some of people's concerns around topics such as inflation, energy security, public safety and education.
As such, Buckley said he is confident he can win reelection.
"We have a tremendous base of support," he said. "We have, I think, a message that really resonates with folks because it's a message of problem-solving. It's a conservative message, but it's one of pragmatism and opportunity and prosperity for all."
Hildner also said he is not convinced the primary results hold a clue to the November election.
"I don't believe in any way, shape or form that it's a reflection of how the race will look," Hildner said. "I think what you saw was three-thousand, seven-hundred and some change people who are extremely passionate to see change, and they knew it was time to take their first step to go out and vote."
Hildner pointed to one statistic from the primary: the fact that 13.75% of registered voters in Bell County turned out for the primary election.
"I think the simple fact that we can walk away with is that 87% of our county didn't turn out to vote," Hildner said. "And so our goal will be to turn out as many of those people, have conversations with as many of those people and educate as many of those people that we can to create a better District 54 and Bell County."
Breakdown of results
For the past several elections, Killeen has been relatively blue, favoring Democratic candidates, including Buckley's last two opponents, Williams and Kathy Richerson in 2018.
Accordingly, more Democrats voted for Hildner in the 15 Killeen precincts than Republicans did for Buckley.
Of the totals for each candidate, Hildner received 2,562 (or 68.9%) of them in Killeen. Buckley received 1,899 (or 21.6%) of his total primary votes in Killeen.
Hildner got more votes than Buckley in every precinct besides one.
In the 2018 and 2020 elections, Buckley lost Bell County but rode strong showings in rural Lampasas County to victory. However, with the redrawn districts, Lampasas County is no longer in District 54.
With many more rural constituents currently in Shine's district being added to Buckley's district, Buckley got significantly more votes outside of Killeen than did Hildner.
Outside of Killeen, Buckley got 6,906 (or 78.4%) of his votes, while Hildner got 1,157 (or 31.1%).
In some precincts outside of Killeen, Hildner received single-digit vote counts, while Buckley received double- and sometimes triple-digit counts.
In the District 55 race, Shine pulled in 10,218 Republican votes, while Sanders earned 4,718 Democratic votes in the primary.