9 min ago
Russia claims control of Ukrainian city, state media reports
From CNN's Tim Lister
The Russian military claimed to have taken control of the Ukrainian city of Izyum on Thursday, state media outlet RIA-Novosti reported citing the Russian Ministry of Defense.
However, Ukraine denied the claim with Lyudmyla Dolhonovska, an adviser to Ukraine Commander-in-Chief Valerii Zaluzhnyi, telling CNN that the battle for Izyum is "still going on."
Izyum lies on the main road between Kharkiv and the Russian-backed separatist areas of Luhansk and Donetsk in eastern Ukraine.
Some background: Izyum has been cut off from nearly all communications since intense battles between Russian and Ukrainian forces broke out there last week.
Now, the first videos and images have emerged from the city, showing widespread destruction, charred and bombed-out buildings, and bodies left lying in the streets.
1 hr 32 min ago
Russian stocks open higher as trading resumes in partial re-opening of Moscow stock exchange
From CNN's Robert North
Russia's MOEX stock index opened higher after partially reopening for the first time in almost a month.
In the first few minutes, the index rose more than 10%. 
The Moscow Stock Exchange last traded on Feb. 25, after shares plunged following the invasion of Ukraine and the subsequent sanctions imposed on Russia. 
The MOEX index had lost roughly 35% of its value this year, while the RTS index — which is denominated in dollars — plunged 42%.
What is reopening:
The Central Bank said the exchange would partially re-open for trading in Russian stocks on Thursday.
The Bank of Russia said trading in 33 stocks would take place between 9.50 a.m. and 2 p.m. local time. (It's currently 10:42 a.m. in Moscow.)
The Russian equities allowed to resume trading include big companies such as Gazprom, Lukoil, VTB Bank, Sberbank, Rusal and Rosneft.
The central bank said there will be a ban on short shelling for these shares and it blocked foreign investors from selling their shares.
It has also brought in currency controls, limiting the amount of foreign currency people can take out of Russia. 
Some context: The White House criticized the move to reopen the stock market, calling it a "charade" and a "Potemkin market opening" that will obscure the dire effects of Western economic sanctions.
1 hr 40 min ago
Half of all Ukrainian kids have been displaced since the Russian invasion began, UNICEF says
From CNN's Mohammed Tawfeeq in Lviv
One in every two Ukrainian children has been displaced since Russia began its invasion on Feb. 24, according to the UN Children's Fund.
"It's mind-boggling," UNICEF spokesperson James Elder told CNN. "Since the start of the war a month ago, out of every boy and girl in the country, one out of two now has had to flee their homes."
"It's a situation we've not seen before, not in living memory, and it's almost impossible to deal with," Elder said.
Elder said UNICEF is trying to get blankets, water purification tablets, generators, medical supplies and obstetric kits for mothers giving birth into the country.
"Unless the war stops, unless the indiscriminate attacks stop, we're going to see more children wrenched from their homes and the bombardments," he said.
44 min ago
Russian ship destroyed in the occupied port of Berdyansk, Ukrainian Navy says
From CNN's Tim Lister in Lviv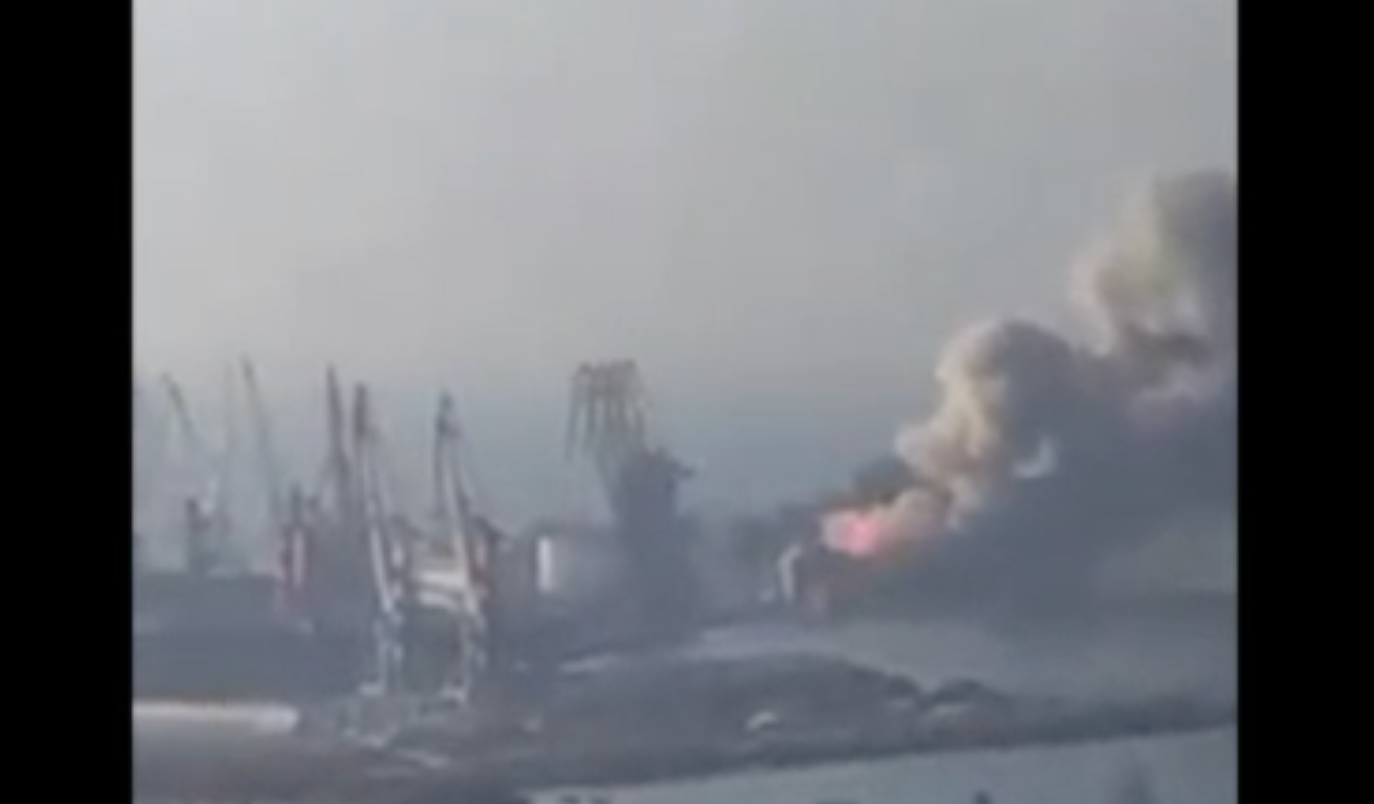 A large Russian ship has been destroyed in the Russian-occupied port of Berdyansk, in southeastern Ukraine, according to the Ukrainian Navy on Thursday.
CNN could not confirm the Navy's claim although social media videos appeared to show a very large fire with secondary explosions in the port.
Some context: Berdyansk sits on the Azov Sea and is roughly 45 miles (70 kilometers) southwest of Mariupol. The city has a small naval base and a population of about 100,000. Russian military troops first occupied Berdyansk government buildings on Feb. 27. 
Watch:
2 hr 25 min ago
White House calls Russia stock market reopening a "charade"
From CNN's Kevin Liptak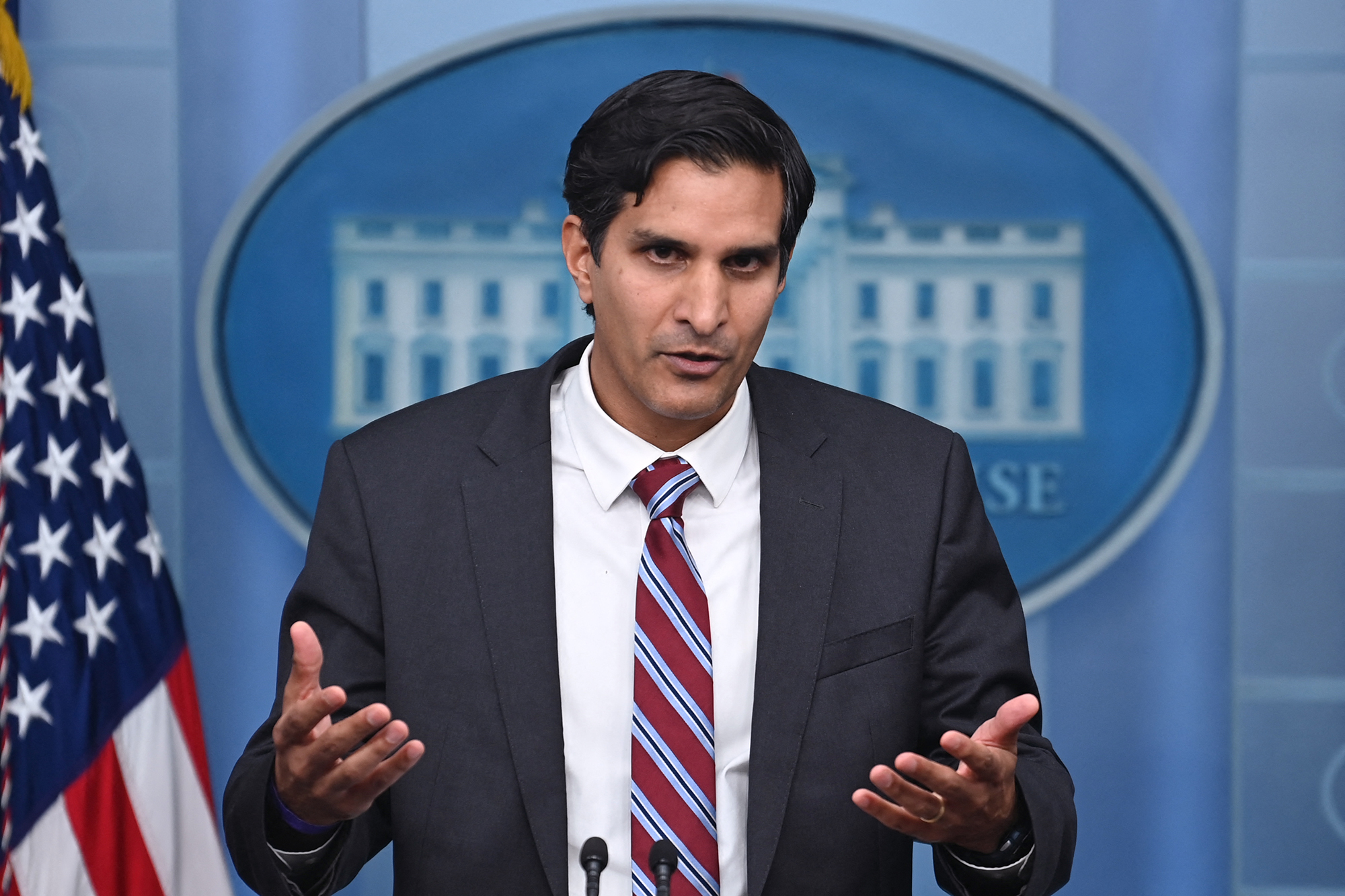 The White House said Russia's planned partial reopening of its stock exchange amounts to a "Potemkin market opening" that will obscure the dire effects of Western economic sanctions.
(The original term "Potemkin Village" derives from a story dating back to 18th-century Russia, suggesting that an artificial place can be built to disguise or conceal the true — and often less desirable — identity of the original.)
"What we're seeing is a charade," deputy national security adviser Daleep Singh wrote in a statement.
"After keeping its markets closed for nearly a month, Russia announced it will only allow 15% of listed shares to trade, foreigners are prohibited from selling their shares, and short selling in general has been banned. Meanwhile, Russia has made clear they are going to pour government resources into artificially propping up the shares of companies that are trading."
Singh said it was "not a real market and not a sustainable model — which only underscores Russia's isolation from the global financial system."
What is reopening:
The Moscow Stock Exchange will partially re-open for trading in Russian stocks on Thursday, Russia's Central Bank announced.
The Bank of Russia said trading in 33 stocks will resume between 9.50 a.m. and 2 p.m. local time. 
The Russian equities allowed to resume trading include big companies such as Gazprom, Lukoil, VTB Bank, Sberbank, Rusal and Rosneft.
The central bank said there will be a ban applied on short shelling for these shares.
2 hr 50 min ago
Ukraine sees fastest displacement crisis since WWII, aid group says 
From CNN's Mohammed Tawfeeq in Lviv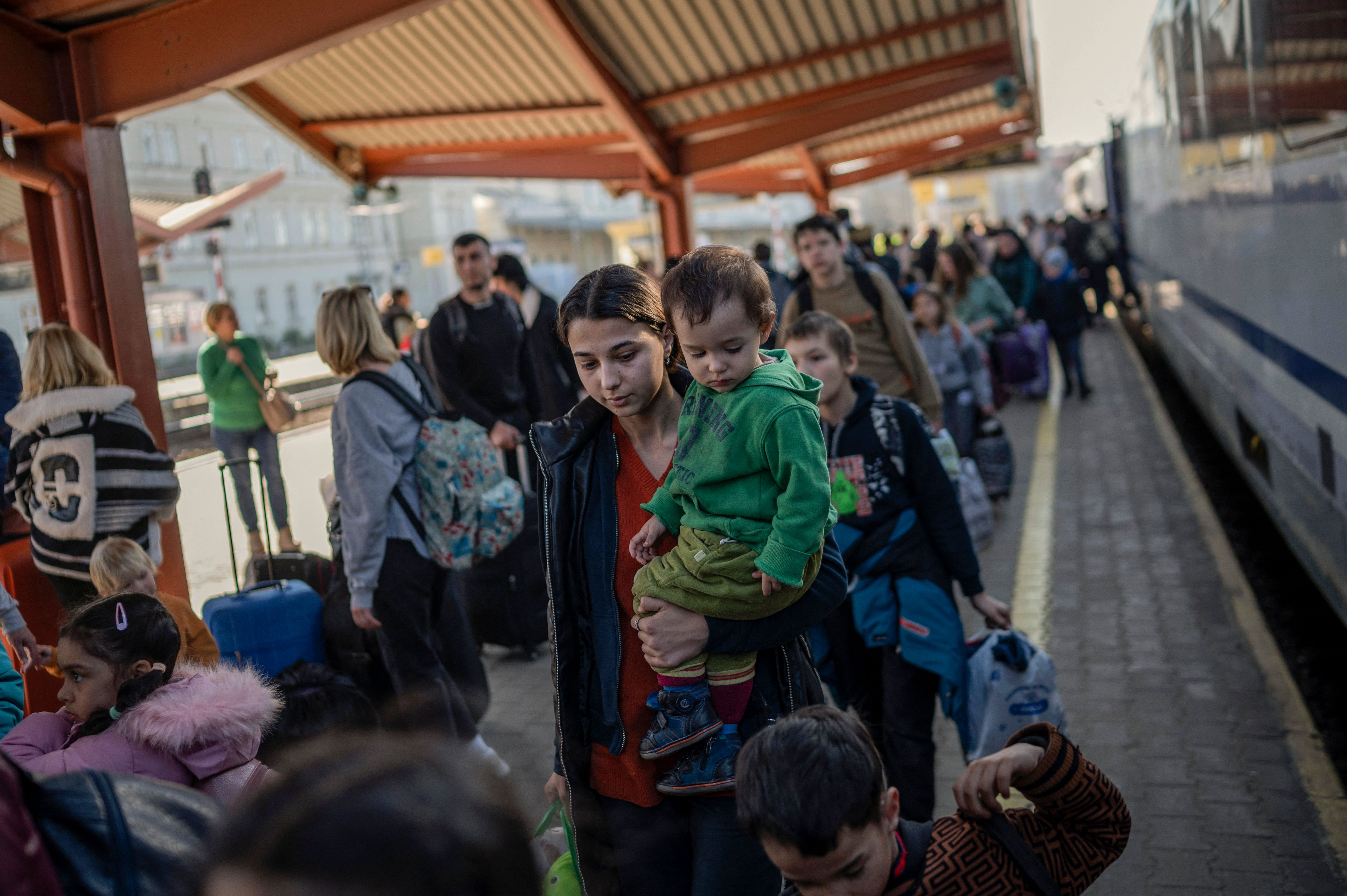 More than 2 million Ukrainian refugees have crossed into Poland since Russian forces invaded Ukraine a month ago.
It's "the fastest displacement crisis we've seen since the Second World War," the International Rescue Committee said in a statement Thursday.  
The IRC said Poland has "acted quickly" to legalize the stay of Ukrainians and to provide access to social services like healthcare, education, and financial assistance.
"However, to receive most benefits, registration for a Polish ID number is required. Even with the swift registration process established by the Polish government, it will be a long process to register the over one million people who are expected to stay on in Poland," said Heather Macey, IRC Team Lead in Poland.
IRC, a major US humanitarian group, has urged authorities in countries neighboring Ukraine to "make full use of the help offered by the EU Asylum Agency, EU funding, and other EU countries to make sure that refugees are supported in an equitable and sustainable way across the continent." 
4 hr 5 min ago
Western leaders set for critical day of summits as they ready the next phase of responses to war
From CNN's Kevin Liptak
A slew of emergency summits Thursday could help determine the next phase of the Western response to Russia's war in Ukraine, which US officials warn is entering an uncertain but bloody stretch.
Announcements on new sanctions, NATO force posture and military assistance are all expected as part of the diplomatic burst, according to US and European officials.
Representatives from the White House and European governments spent days leading up to the summit in intensive conversations finalizing steps for leaders to unveil following their talks.
What they won't do is what embattled Ukrainian President Volodymyr Zelensky has repeatedly asked: Enforce a no-fly zone over Ukraine.
US and NATO officials have repeatedly said that such a move would risk provoking President Vladimir Putin and sparking a wider war with Russia.
Western allies have also found it difficult to take more aggressive steps, such as providing Russian-made fighter jets to Ukraine or deciding to cut themselves off from Russian energy supplies, which could potentially cripple Russia's economy.
Read the full story: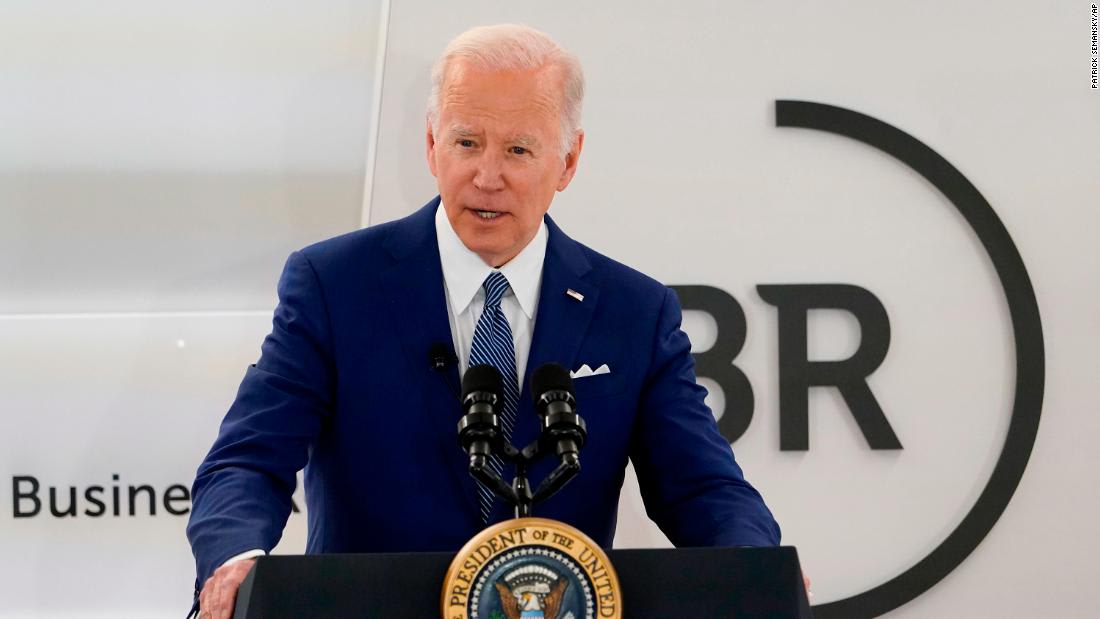 4 hr 24 min ago
Foreign investors are fleeing Taiwan following Russian invasion of Ukraine. Here's why
From CNN Business' Michelle Toh
War in Europe has triggered a massive flight of capital from an Asian island nearly 5,000 miles away.
Over the last month, Russia's invasion of Ukraine has heightened concerns about the risk that China could increase its military force against Taiwan, triggering what some analysts have described as an unprecedented exodus by overseas investors.
In the three weeks following the invasion, foreign investors dumped shares worth about 480 billion Taiwanese dollars ($16.9 billion), according to Alex Huang, director at Mega International Investment Services, a Taipei-based firm.
That outflow is the biggest on record, he said, exceeding the value of Taiwanese shares sold by foreign investors in the whole of 2021, which Bank of America analysts have estimated at $15.6 billion.
Goldman Sachs analysts project that Taiwan has seen an outflow of $15.6 billion over the past month, topping last year's tally of $15.3 billion.
Read the full story: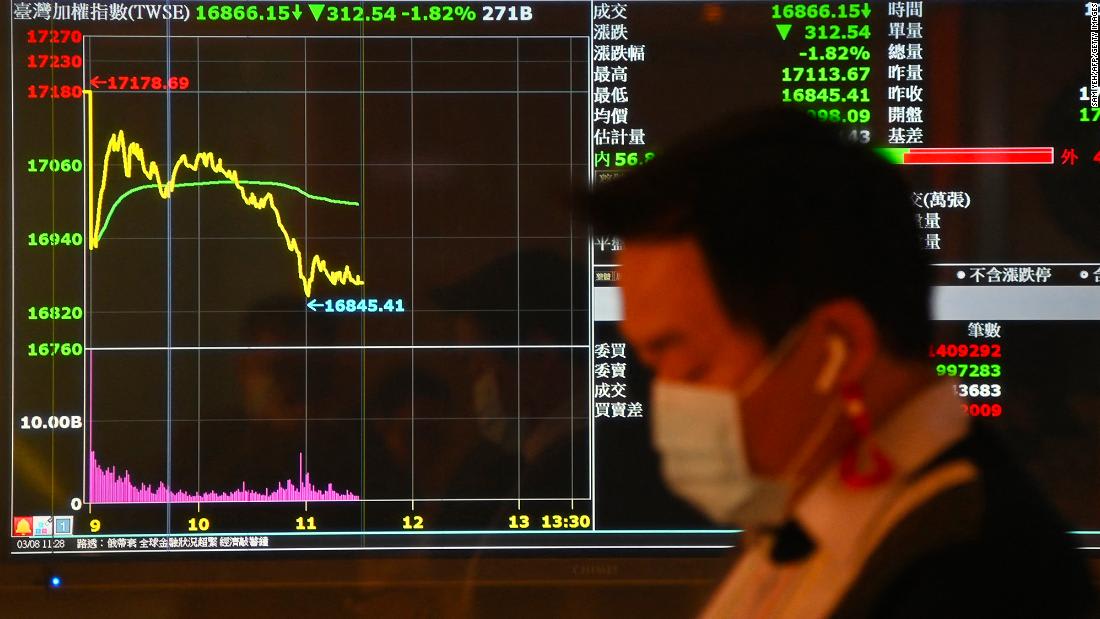 4 hr 39 min ago
Analysis: The post-Cold War era is over. Biden's Europe trip will shape what comes next
Analysis from CNN's Stephen Collinson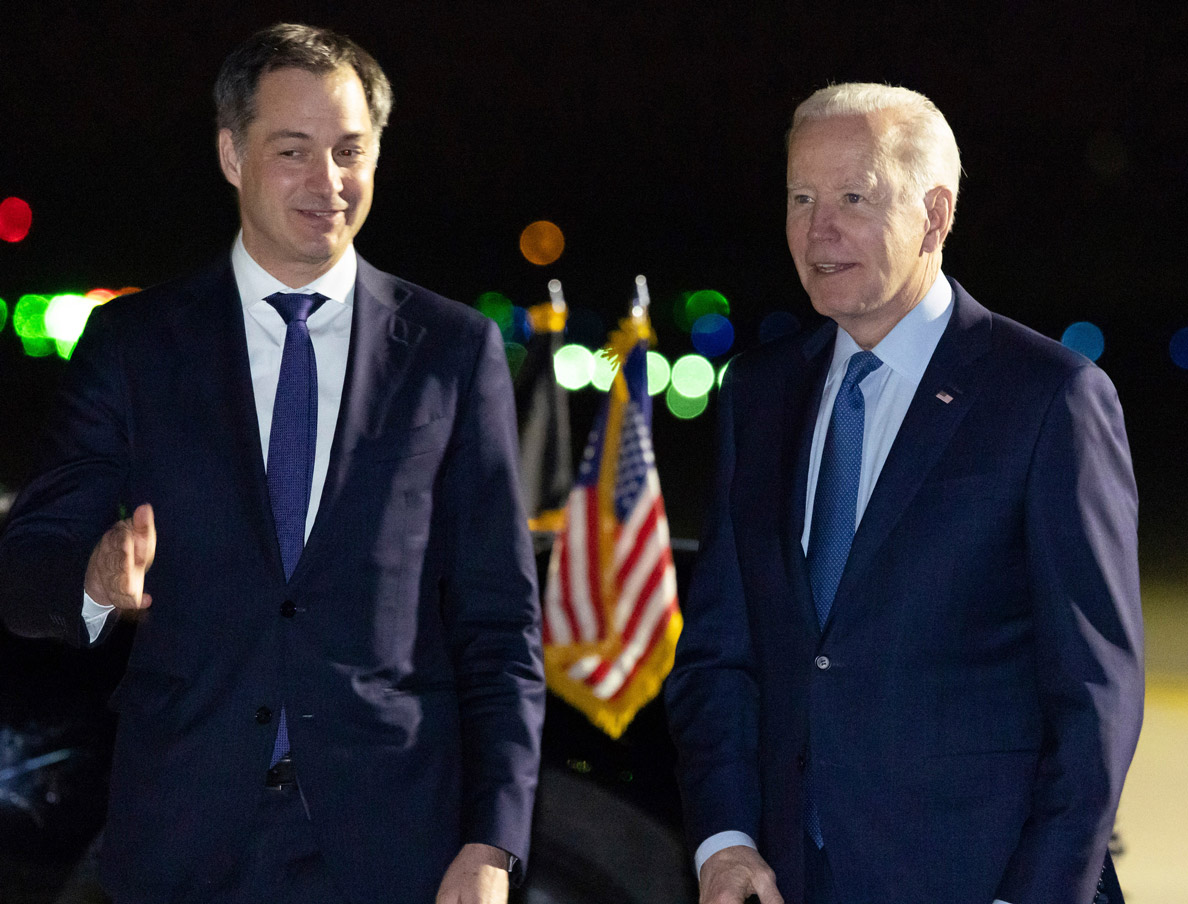 US President Joe Biden is in Europe to inaugurate the post-, post-Cold War era.
For the first time in at least 30 years, a US president has arrived with the continent rattled by Russian aggression and jarred by a return of nuclear brinkmanship. The West is also mourning its shattered illusion that it had entered an era of perpetual peace.
Biden's visit to address NATO and European Union leaders in Brussels and his travel to Poland, an alliance frontline state, will underscore how the world changed — probably irrevocably — as soon as the first Russian tank rolled over Ukraine's border four weeks ago.
Depending on your view, the West and Russia are now fighting the last struggle of the Cold War or the first in a new age of confrontation as autocracies like Moscow and Beijing form a broad hostile front against Western-style democracy.
Read the full analysis: