McLennan County's first assistant DA leaving office for border prosecution unit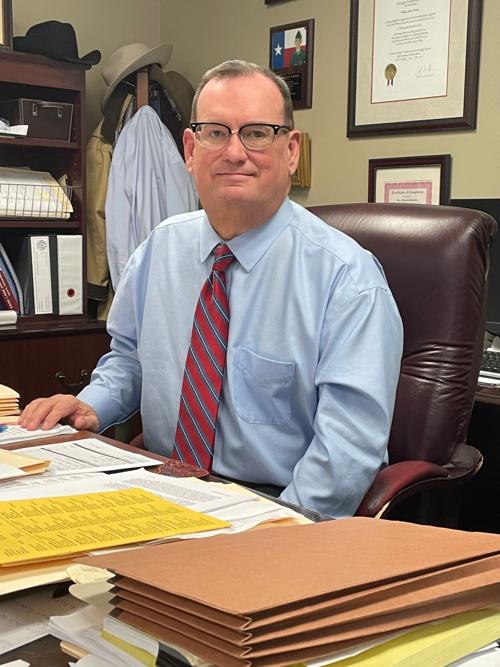 McLennan County District Attorney Barry Johnson's first assistant, Nelson Barnes, is leaving the office to become project director for the Border Prosecution Unit under a state grant program called Operation Lone Star.
Barnes, who has supervised the rest of the prosecution team since he arrived in January 2019, will be replaced by Sharon Pruitt, a longtime Texas prosecutor who has worked for Johnson since October 2020.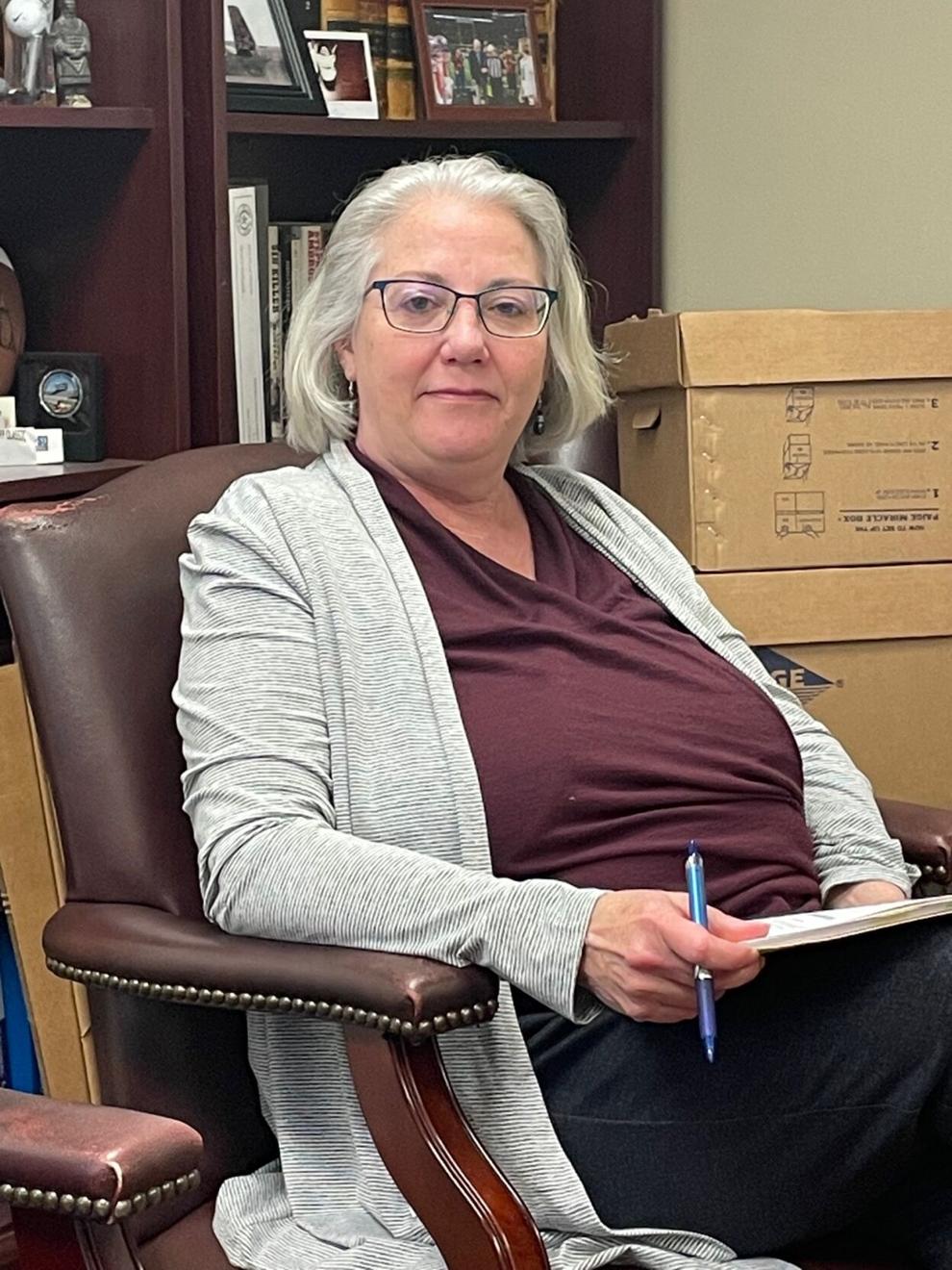 In his new position, Barnes, 55, will be assigned as a special prosecutor for the 452nd Judicial District, a five-county region in the Texas Hill Country. He will work as a liaison with multiple state agencies, including the governor's office, Department of Public Safety and the Office of Court Administration, to coordinate the border prosecution program among 17 border counties.
"The governor made a decision to provide support through grants for border counties that have issues with border crime, because some of those are smaller counties that have less resources," Barnes said. "So they formed a unit called the Border Prosecution Unit, and it was done largely through grants, and it has continued over time and grown where they have regional counsel. Some are embedded with DPS, some are assigned with DA's and county attorney's offices, but it serves as a force multiplier to help with issues along the border."
Because Waco has had a Texas Anti-Gang (TAG) facility for the past few years, Johnson serves on the board of the state Border Prosecution Unit, and Barnes has accompanied him to those meetings. The Border Prosecution Unit and TAG units have expanded across the state to help combat drug smuggling, human trafficking and other gang-related crimes of violence, Barnes said.
While Barnes doesn't expect to move from Waco, he will be on the road a lot working at the state operations center in Austin. He also has been sworn in as a special prosecutor in Kinney County, a small border-area county that at Gov. Greg Abbott's instruction has been stepping up criminal trespass enforcement for border crossers.
"If you have a lot of people coming across the border and walking into your back yard in the middle of the night, it's got to make you nervous, especially when the nearest law enforcement is an hour away," Barnes said. "This is just part of the process of trying to make the border a much safer place, because there is a lot of chaos down there. It puts a huge burden on logistics for smaller counties, and Operation Lone Star provides, among other things, additional prosecutors and law enforcement."
Abbott's office announced Monday that the governor's Public Safety Office (PSO) will award an additional $38.4 million for law enforcement, jail operations and court administration activities in direct support of Operation Lone Star. The Governor's PSO has awarded $74.8 million in Operation Lone Star funds to cities and counties in proximity to the Texas-Mexico border since the operation was launched in March 2021, a release from the governor's office said.
"From deterring illegal immigration, to preventing the smuggling of drugs and weapons, to curtailing human trafficking, the deployment of resources and personnel needed to arrest and jail criminals along the border is imperative to our comprehensive border security strategy under Operation Lone Star," Abbott said in the release. "This additional funding will strengthen our response to the border crisis and ensure our law enforcement and local partners have the resources they need to keep our communities safe in the federal government's absence."
Largely due to the pandemic-era freeze on court trials, Barnes has only tried two cases in McLennan County, a capital murder case and a drug case.
Barnes said he feels "called" to help with the border prosecution.
"I have been going to meetings most of the summer as part of our Border Prosecution Unit with the TAG and they have been telling us about this crisis at the border, and this kind of called to me," Barnes said. "I know it sounds kind of corny but it really does call to me as a crisis this state has right now with the situation on the border. It really did call out to me, and Barry has been very gracious about understanding that this is a new challenge for me and I am excited about it."
Johnson said he is proud that Barnes will be working with the state and is grateful for his service to the DA's office.
"Nelson has been an integral party of the improvements we have made here at the DA's office," Johnson said. "He has brought a lot of fresh ideas and is a terrific trial lawyer with his knowledge of prosecution and lawsuits. He is very experienced and is a great lawyer and he has done a tremendous job for us the last three years."
Barnes worked as a prosecutor in Bell County from 1991 to 2006, when he spent a year in Afghanistan as a legal adviser under a State Department contract. He returned to the Bell County District Attorney's Office, where he worked from 2007 to 2019, when he came to McLennan County.
Barnes' successor, Pruitt, 57, is a Dallas native who has worked as a prosecutor in Harris County, Smith County and Gregg County. She worked in the Texas Attorney General's Office criminal prosecution division from 2004 to October 2020, when she moved to McLennan County. She has worked as the TAG prosecutor in Johnson's office.
Get the latest in local public safety news with this weekly email.