A Killeen man who, while holding a firearm, threatened to put two people "in the dirt" was sentenced this week to a term of probation on a second-degree felony charge.
During a sentencing hearing on Monday, a district court judge sentenced Elijah January Freeman to four years of deferred adjudication probation on a charge of aggravated assault with a deadly weapon.
Freeman, 51, was indicted by a Bell County grand jury on Aug. 12, 2020. He already had pleaded guilty, also in the 426th Judicial District Court, on Nov. 19, 2021, according to Bell County court records.
Freeman's case, like all others in Bell County's courts for the time being, was held remotely after 146th Judicial District Court Judge Jack Jones, who also serves as local administrative district judge, filed an order on Jan. 3 due to an increase in COVID-19 cases in the county.
Killeen police said that Freeman was at a home in the city around 8:23 a.m. on June 1, 2020, when he punched a resident of the home in the face.
The resident called out for another person in the house to call 911, at which point Freeman pulled out a gun and said he would "put them in the dirt," according to the arrest affidavit.
When an officer arrived at the scene, they said they found Freeman with a gun in his pants. The gun had a loaded magazine but an empty chamber. Freeman told officers that he had hit the first resident with an open hand and pulled the gun when the second resident tried to protect the first, according to the affidavit.
Heights man sentenced to probation for molestation
A Harker Heights man was sentenced on Friday afternoon to 10 years of deferred adjudication probation after Heights police said he molested a family member in 2019.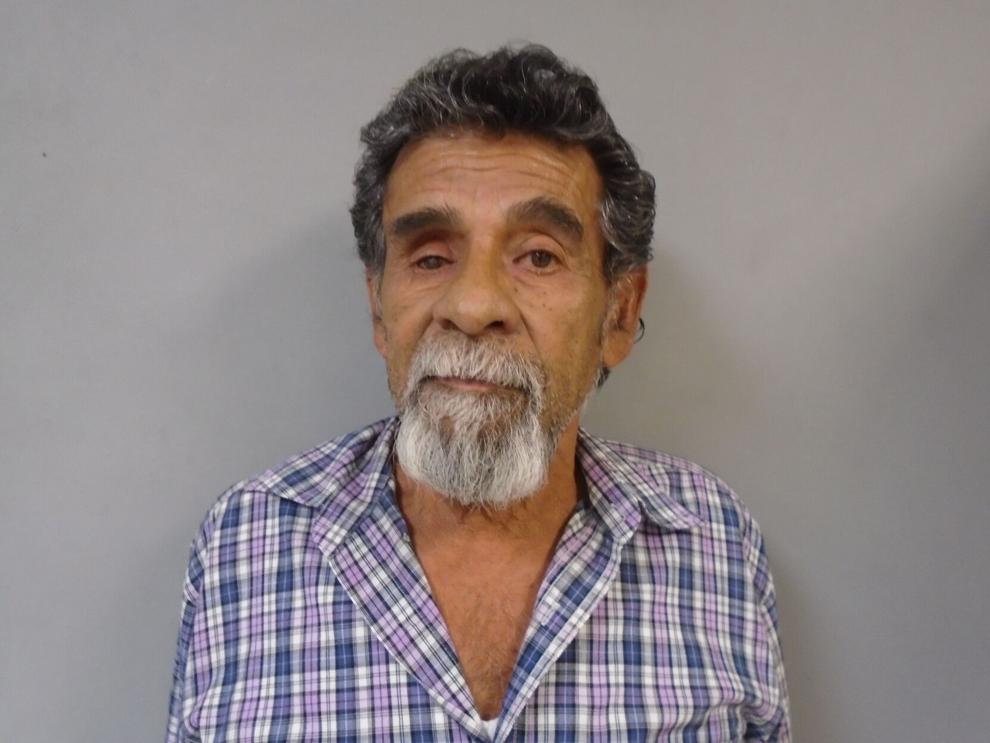 Jesse Ramirez Medina was sentenced in the 264th Judicial District Court after pleading guilty on Nov. 18, 2021, to a second-degree felony charge of indecency with a child by contact.
He was indicted by a grand jury on Nov. 6, 2019, according to court records.
On July 8, 2019, a Heights detective watched an interview in which a girl who was under the age of 10 years old said that Medina molested her while at a house on Redwood Drive in Heights.
The girl said that the last time the molestation occurred was the prior month, according to the arrest affidavit.
Woman sentenced after assaulting police officer
On Monday in the 426th Judicial District Court, 31-year-old Danisha Caslin was sentenced to four years of deferred adjudication probation after Killeen police said she injured an officer during an incident in 2020.
Caslin pleaded guilty to the third-degree felony charge on Nov. 29, 2021, court records show.
On Nov. 3, 2020, police were called to Caslin's residence after she sent text messages threatening to commit suicide, according to the arrest affidavit.
Officers went to the residence to try and keep her from harming herself or others by taking her to a hospital.
Caslin's spouse stepped between the KPD officers and Caslin as they started to take Caslin and transport her to the hospital. When officers told her spouse to stop interfering, Caslin struck one of the officers repeatedly with her fist and told the officers not to touch her wife.
One of the officers and Caslin then fell to the ground and Caslin continued to strike the officer in the head and tried to place her arm around the officer's throat, according to the affidavit.
After the incident, the officer had a cut on the head, a gash in the lip and was diagnosed with a concussion, police said.