A Killeen man was sentenced earlier this week to time in prison for his part in the armed robbery of a discount store in the city in 2020.
Demetrius Raghib Foster, 31, already had pleaded guilty on Jan. 18 to a charge of aggravated robbery, a first-degree felony. On Tuesday in the 426th Judicial District Court, Judge Steve Duskie found Foster guilty and sentenced him to eight years in prison, with credit for time served, according to Bell County court records.
Duskie followed a plea agreement in the case.
Jail records show that Foster also is facing a Class A misdemeanor charge of terroristic threat of a family or household member.
A co-defendant in the robbery case, Ashleey Aschenell Armstrong, 30, of Killeen was being held in the Bell County Jail on Wednesday in lieu of bonds totaling $200,000, on the first-degree felony aggravated robbery charge and a third-degree felony charge of obstruction or retaliation.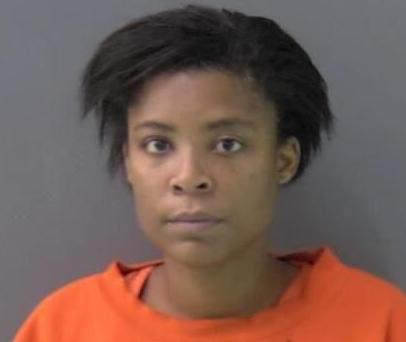 Foster and Armstrong both have been held in jail since being booked on Aug. 24, 2020.
Both of Armstrong's cases are set to be heard by a jury on April 25, also in the 426th Judicial District Court.
On Aug. 22, 2020, Killeen police were called to a Family Dollar in the city after a person reported that a man had left the store with a backpack for which he did not pay, according to the arrest affidavit.
An employee who attempted to intervene was chased and attacked by the man — who later was determined to be Foster — and a woman, whom police said was Armstrong.
The store manager told police that Foster brandished a knife and threatened to kill the employee, police said.
As part of their investigation, KPD officers reviewed surveillance video that allegedly shows the incident and the suspects.
One officer proceeded to a nearby apartment complex, where he saw Foster enter an apartment where Armstrong also was located.
For the separate charge against Armstrong, police said that she threatened a KPD officer repeatedly while she was being transported to jail. This included at least one death threat.