Good morning, and welcome to the Indy Gaming newsletter, a weekly look at gaming matters nationally and internationally and how the events tie back to Nevada.
If a colleague or associate emailed this newsletter to you, please click here to sign up and receive your own copy of Indy Gaming in your inbox. – Howard Stutz
---
The unabated growth of legal sports betting in the United States produced a 177 percent jump in revenue from the activity during 2021.
But it was the return of customers to traditional commercial casinos nationwide that fueled the industry's nearly $53 billion gaming revenue year, the American Gaming Association said Tuesday.
The record-setting figure, which includes the gaming revenue produced by 34 states, blew past 2020's pandemic-influenced $30 billion figure and surpassed 2019's previous industry record of $43.6 billion.
"These outstanding results mark a new baseline," AGA CEO Bill Miller said on Tuesday. He also called the revenue totals "remarkable," given the gaming industry was coming off a year that saw months of casino closures and COVID-19 operating restrictions, which led to a 31.3 percent revenue decline from 2019.
Most analysts predicted 2021 would be a recovery year for the gaming industry, but that it would take two or three years to mirror the record-setting, pre-pandemic figures.
Miller was happy to say the experts were wrong. Of the 34 commercial gaming states, 23 set individual records for full-year gaming revenue. 
"What stands out to me is how gaming's recovery compared to others in the (tour and travel) industries," Miller said. 
Overall travel spending remains down nationwide, along with sluggish international visitation numbers and older patrons' slower return to casinos, he said. People age 65 and older traditionally have been casinos' core customer base.
"This is an example of our ability to adapt by attracting younger audiences," Miller said. "But we still have a lot of room to grow."
Sports betting, which is now legal in 30 states and Washington D.C., saw revenue of $4.29 billion last year, which included results from seven additional states compared to 2020. The activity generated $57.2 billion in total wagers during the year, 165 percent above 2020.
But when compared with revenue casinos saw from traditional table games and slot machines, sports betting accounted for just 8 percent of the overall total.
Online casino gaming, which added two states in 2021, (bringing the total number of markets to six) produced $3.7 billion in gaming revenue, a jump of 139 percent from 2020. Miller suggested other states could be looking at online gaming expansion this year.
"Today's industry is effectively meeting customers how and where they want to engage, whether at a casino or through mobile gaming," he said.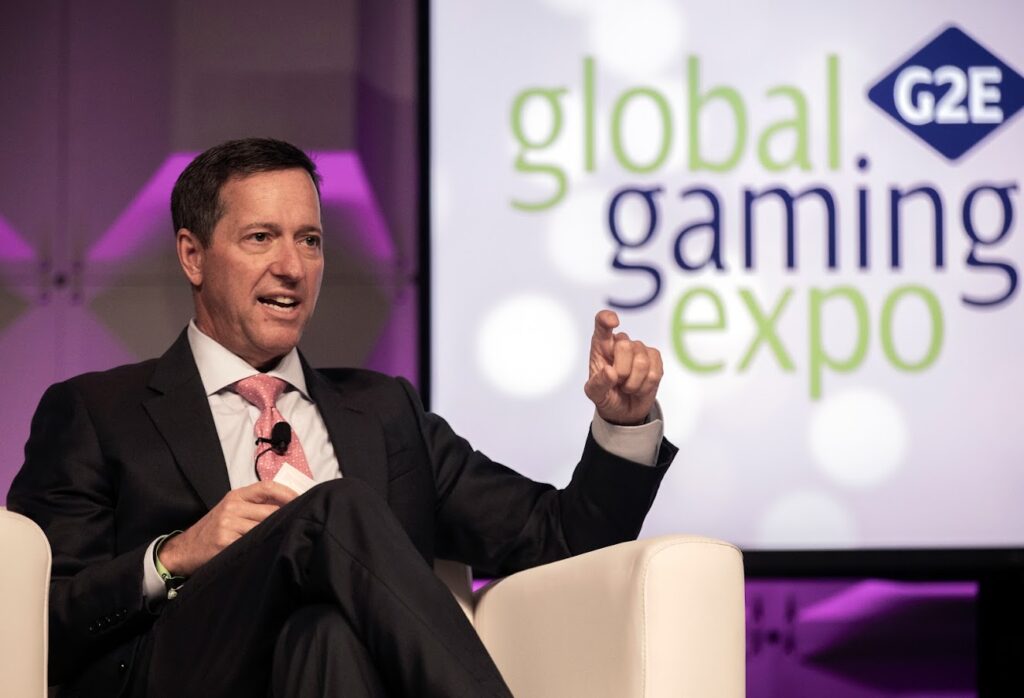 Miller anticipates commercial gaming revenue will continue to climb in 2022. Three states, including Ohio, are expected to launch sports betting this year, and another seven states are considering legislation to legalize the activity. Virginia is also opening commercial casinos. 
"This is an important economic engine," he said.
In the overall ranking of gaming markets in 2021, Nevada had three of the top 11 locations.
The Las Vegas Strip was No. 1 with more than $7 billion in gaming revenue, roughly $4.5 billion more than Atlantic City and Chicagoland, which includes several Illinois casinos and northern Indiana. The Boulder Strip, which includes Henderson, was the nation's 10th largest market with revenue totaling $967.2 million – trailing St. Louis by $64 million – while the Reno-Sparks region came in at No. 11 with $889.2 million in revenue, $29 million more than Kansas City, Missouri.
Miller also used the gaming revenue release to discuss some of the industry initiatives in 2022, including working with the Treasury Department and the Financial Crimes and Enforcement Network (FinCEN) to strengthen and modernize anti-money laundering laws and increasing the slot machine tax reporting figure, which currently stands at $1,200 and is considered outdated since it was established in 1977.
Nevada Congresswoman Dina Titus (D-NV) has long sought to increase the total to $5,000, arguing that a $1,200 jackpot has been devalued because of inflation and causes an excessive burden to the gaming industry.
He also said the AGA is surveying its members to produce a report about the industry's efforts in diversity, environmental sustainability and social justice. Miller said the study is the "first-ever industry-wide audit of member initiatives on these important issues" and is expected to be released in the spring.
The ultimate goal is "not to try and make the industry look bad, but to make sure we do everything that we can to advance the industry."
Miller said the idea is to "hear from our member companies" and the AGA has had "a lot of uncomfortable conversations, but also a lot of really, really important conversations to ensure that the industry remains as a leader in communities that we serve across the country."
---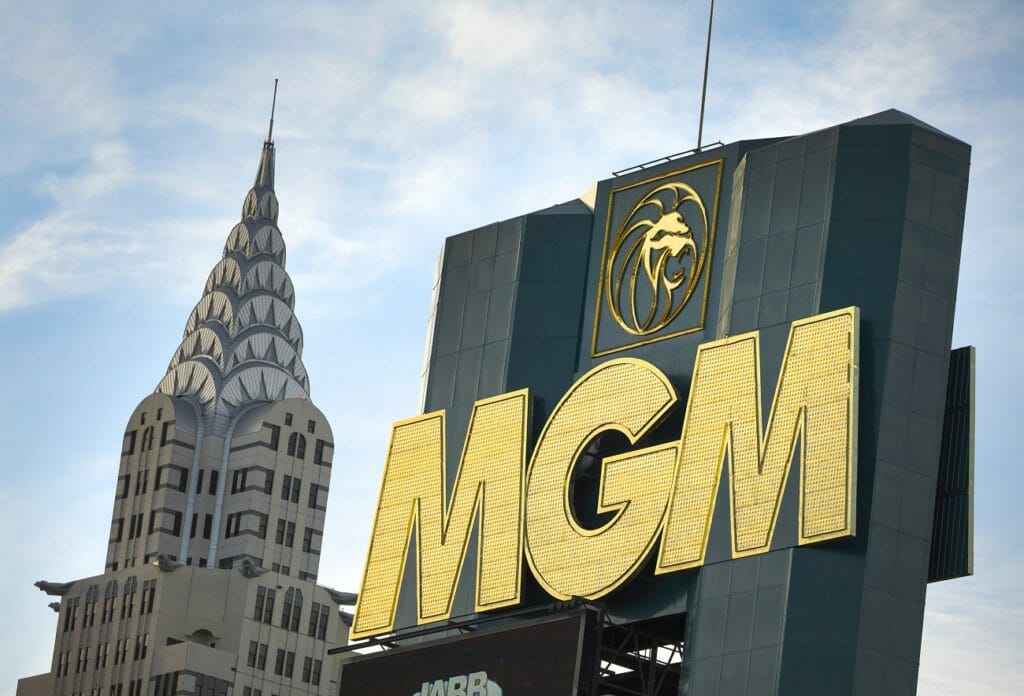 Expansion of MGM's casino near New York City under consideration
MGM Resorts International will be flush with cash this year, which is one reason CEO Bill Hornbuckle said last week the company is mulling turning its slot machine-only casino outside New York City into a full-scale resort.
New York lawmakers will need to approve that type of expansion.
Hornbuckle said the company needs to better understand the tax rate and the licensing fee before moving forward on any expansion of its Empire City Casino in Yonkers, which is roughly 16 miles north of Times Square.
"You're looking at a spend somewhere in the $1.2 billion to $1.3 billion (for) phase one. We have 97 acres there," Hornbuckle said on the company's fourth-quarter earnings conference call last Wednesday.
Empire City is adjacent to Yonkers Raceway and MGM Resorts acquired both properties in 2019, with the thought that New York would eventually expand casinos beyond upstate and tribal gaming operations. New York also launched online and mobile sports wagering and BetMGM – the company's digital gaming joint venture – recently entered the state.
A day before the earnings announcement, the New York Post reported that a state lawmaker who represents Yonkers supported legislation that would allow the location to expand beyond slot machines. Hornbuckle was asked on the call about the Las Vegas-based company's plans for Empire City.
Hornbuckle said the casino's 5,500 slot machines would be reduced to make room for "a couple of hundred (gaming) tables.' He added the facility also needs a high-rise parking garage.
"We go back and forth on what kind of things we might want to put there," Hornbuckle said. "But there's a much broader vision to be had longer term."
Money is not an issue. MGM Resorts had $6.4 billion in cash on the balance sheet at the end of 2021, and two transactions expected to close in 2022 will nearly double that amount.
The nearly $1.1 billion sale of The Mirage to Hard Rock International is expected to close late in the year. Meanwhile, the $17.2 billion sale of real estate investment trust MGM Growth Properties to rival REIT VICI Properties should be finalized in the next few months. MGM Resorts owns 42 percent of MGM Growth and will receive $4.4 billion for its stake in the company. 
"We've got an amazing fortress balance sheet that presents all kinds of opportunities for diversification whether it's Japan, New York or ultimately into digital, both domestically and beyond," Hornbuckle said.
MGM Resorts' Chief Financial Officer Jonathan Halkyard said the company has targeted $2 billion for capital expenditures over three categories – hotel room renovations, which include Borgata in Atlantic City, New York-New York and MGM Grand in Las Vegas; technology investments surrounding the company's customer loyalty program and expansions within the company's core properties.
"Those are all pretty meaningful investments, and we think in every case are going to drive nice returns and improvements in guest experience," Halkyard said.
New York isn't the only potential investment outside Las Vegas.
In September, MGM Resorts and its Japan-based joint-venture partner ORIX was selected by Osaka to develop a $10 billion complex located along the water on Osaka's Yumeshima Island. It will include gaming along with non-gaming attractions, such as 2,500 hotel rooms, more than 700,000 square feet of conference and exhibition facilities and a variety of food and beverage offerings.
If selected to receive a license by Osaka, MGM Resorts said it would anticipate an opening date in the second half of the decade.
"MGM is still well capitalized to pursue major growth initiatives in New York and Japan, both of which could be significantly accretive to shareholder value," CBRE gaming analyst John DeCree told investors in a research note following the company conference call.
---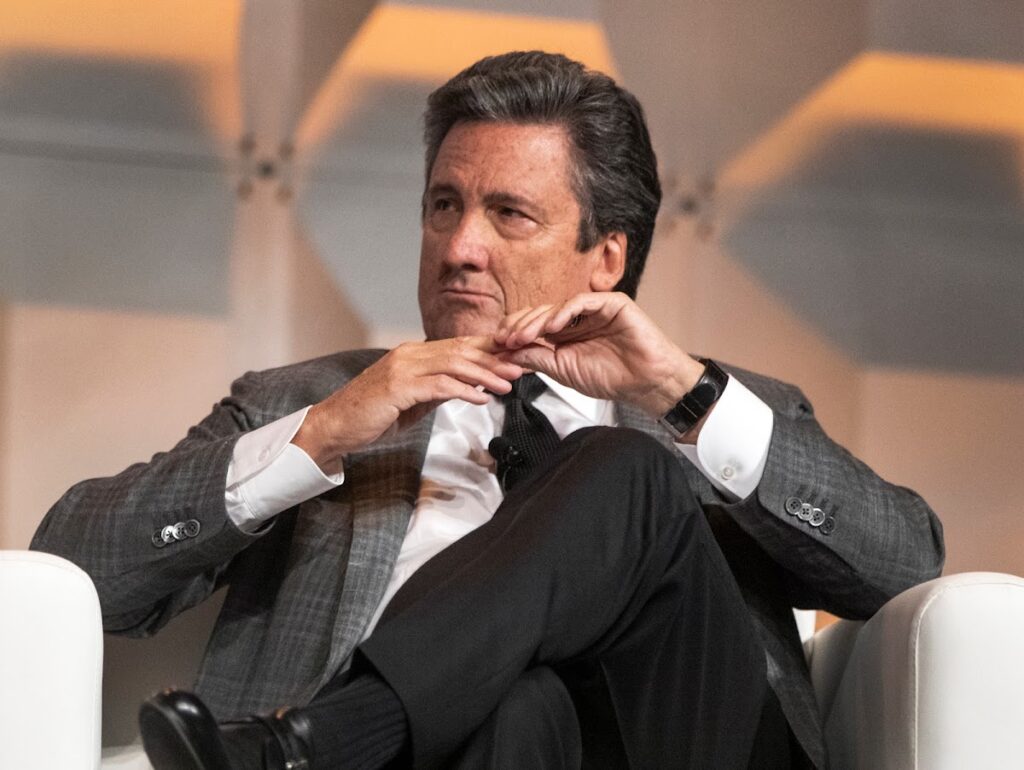 MGM, IAC spending $405 million to buy board member's stock
Speaking of cash, MGM Resorts International said Monday it was participating in a buy-back of 9 million shares of the company's stock from a hedge fund controlled by a board member.
The all-insider deal involves MGM, its largest shareholder – Barry Diller-controlled IAC/InteractiveCorp – and Corvex Management, which is headed by fellow board member Keith Meister.
In a statement, MGM Resorts and IAC said each entity will purchase 4.5 million shares from Corvex at $45 per share. The deal is valued at $405 million, or $202.5 million per company.
Following the transaction, IAC will own approximately 63.5 million shares or 14.4 percent of MGM Resorts. Diller, a billionaire media mogul, spent more than $1 billion in 2020 to acquire a 12 percent ownership stake in MGM. He and IAC CEO Joey Levin are also on the MGM board.
MGM Chief Financial Officer Jonathan Halkyard said the stock purchase was "a testament to the confidence we have in the long-term trajectory of our business and reflects the commitment we have to our capital allocation strategy, which includes returning cash to shareholders and maintaining a strong balance sheet."
Meister joined MGM's board in 2019 after Corvex bought a 3 percent ownership stake in the casino operator. He was named to an ad-hoc committee of the MGM board to evaluate the company's real estate portfolio. In April 2020, Corvex spent more than $17.5 million to acquire 1.5 million shares of MGM Resorts.
Following Monday's transaction, Corvex will continue to own 6.67 million shares or 1.5 percent of the MGM Resorts' outstanding common stock.
Meister gained notoriety on Wall Street as a key associate of corporate raider Carl Icahn, up until 2011 when he launched Corvex.
The ad-hoc committee began the process that led to MGM Resort shedding its real estate ownership to focus on operations. The culmination was last year's $17.2 billion sale of MGM Growth Properties to VICI Properties.
"I'm pleased by the transformative transactions the company has undertaken," he said in a statement.
---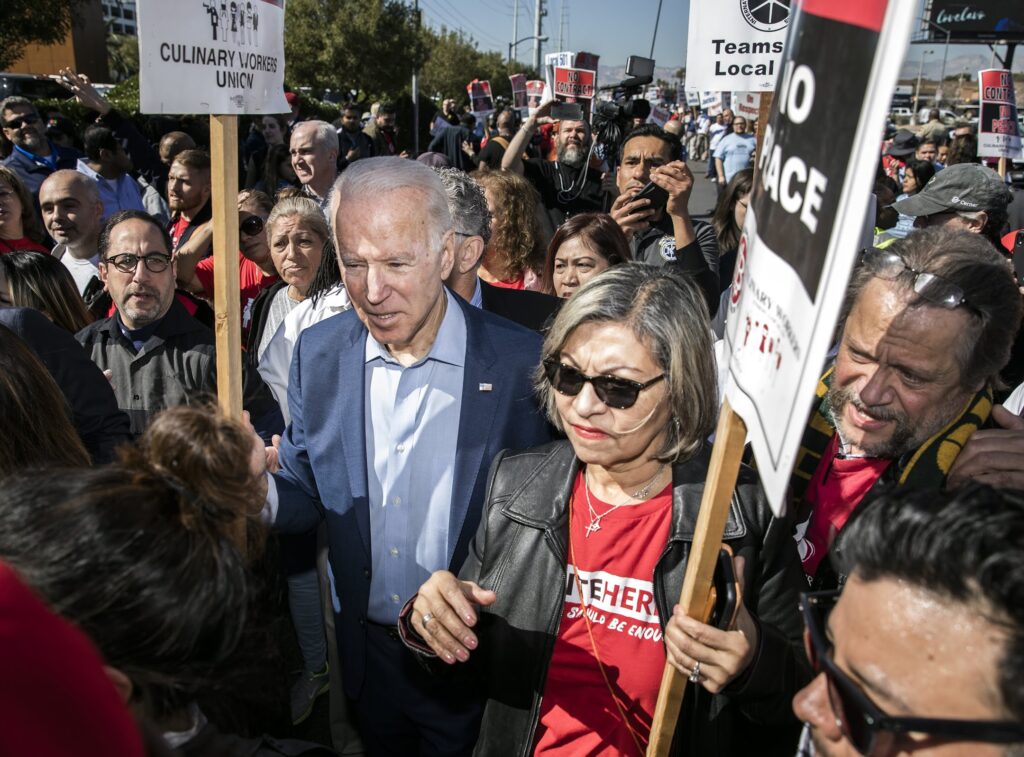 Labor leader Argüello-Kline retires after 32 years with Culinary Local 226
Geoconda Argüello-Kline has earned her retirement.
In more than three decades on the frontlines with Culinary Workers Union Local 226, including the last 10 years as the Las Vegas labor organization's top elected leader, Argüello-Kline was involved in every major issue faced by the membership, including strikes and contract negotiations.
She's met dozens of local, state and national leaders and walked informational picket lines with many who were seeking the union's powerful endorsement, including President Joe Biden.
The last two years may have been the most challenging for Argüello-Kline, who was born and raised in Managua, Nicaragua, and came to the United States as a political refugee in 1979. After moving to Las Vegas in 1983, she worked as a guest room attendant at Fitzgerald's in downtown, which is now D Las Vegas.
"Time moves quickly, and I have faith in the rank and file and the leadership because I've been them," she said.
But Argüello-Kline said the COVID-19 pandemic took its toll on her emotionally. Much of the organization's 60,000 members were out of a job when Nevada's casinos were closed for 78 days. Even after resorts reopened on June 4, 2020, many of the Culinary's members – who work in predominately non-gaming areas – couldn't get their positions back right away because part of the resort industry remained closed.
In a letter to the membership announcing her retirement on Feb. 3, Argüello-Kline said she was proud of the leadership the union displayed during the pandemic, which included getting health care coverage for up to 18 months for workers who were laid off and working with the Culinary Academy of Las Vegas to provide 400,000 packages of groceries from Helping Hand to make sure union members and their families had food.
"When I think back on all we did together it makes me emotional," Argüello-Kline wrote. "Throughout my [three] decades with the Culinary Union, I have felt the strength of rank-and-file workers every day and seen first-hand how the Culinary Union team has sacrificed and dedicated their lives to help improve many more lives."
More than 80 percent of Culinary members have returned to their jobs, but Ted Pappageorge, Argüello-Kline's replacement as secretary-treasurer who has been the union's president the last 10 years, said, "It won't be over until we get everybody back to work."
Argüello-Kline joined the union's staff a year after she took a leadership role in a six-month contract dispute at the Fitzgerald's.
Throughout her career, she held several frontline positions with the Culinary, including serving as a lead organizer during the strike against the Frontier Hotel, the nation's longest-ever labor dispute that lasted more than six years. Argüello-Kline also directed several organizing efforts and, in the process, served as a coordinator for a housekeeping study that ensured the group better pay and benefits.
"It's been my honor to have had the opportunity to represent and advocate for the tremendous rank-and-file workers in my 32-years of organizing," she said. "I'm proud to see what Culinary Union members have been able to achieve."
Argüello-Kline replaced D. Taylor as secretary-treasurer when he became president of UNITE HERE, the Culinary's national parent organization.
She has also worked for 30 years with Pappageorge, a Las Vegas native who worked as a bartender at the former Horseshoe Club in downtown Las Vegas. He joined the union's staff in 1991 after a nine-month strike at the casino. Diana Valles was named the union's president.
---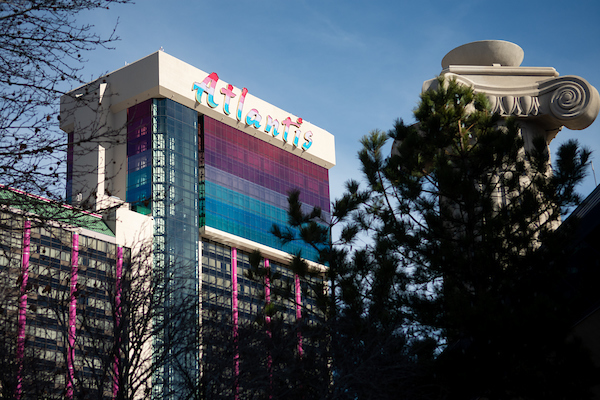 Despite Colorado focus, Monarch still committed to Reno and Atlantis
Monarch Casino and Resort is headquartered in Reno, but the company's current financial future is centered in Colorado.
Monarch operates two casino resorts, its legacy Atlantis in Reno and Monarch in Black Hawk, Colorado, which completed its $442 million expansion in 2020 that included a 500-room hotel tower, new restaurants, additional casino space and a spa.
However, state-mandated reduced operating restrictions brought on by COVID-19 kept the earnings potential of the property from being realized until 2021.
Also, new gaming rules in the state went into effect in May, seven months after Colorado voters approved a referendum that removed the state's $100 wagering limit on a single bet and allowed casinos to offer several previously forbidden games, such as baccarat, keno, and the big six wheel.
Last week, Monarch officials said the company's net revenue for 2021 was almost $395.4 million, 58.7 percent above its pre-pandemic total in 2019.
The company doesn't break out its financial information by markets, but analysts said the Colorado casino is driving the results.
"While management has yet to disclose market shares, we believe Black Hawk continues to see sizable gains while Reno was more flattish," Truist Securities gaming analyst Barry Jonas said in a research note last Wednesday.
Monarch co-Chairman and CEO John Farahi said in a statement the Black Hawk property increased business through its expansion and is attracting "high value players" from across Colorado's Front Range, "who had previously traveled to other markets, such as Las Vegas."
Black Hawk draws much of its business from Denver, which is roughly 37 miles east.
"We remain extremely bullish on the trajectory of the property's performance," Farahi said.
He also said Monarch isn't ignoring Reno.
At Atlantis, the company completed a redesign and upgrade of its high-end suites on the top two floors of the property's concierge hotel tower. A similar effort is now underway for Atlantis' other hotel tower, which is expected to be finished by the middle of the year.
"Our consistent capital investment at Atlantis remains a key part of our ongoing strategy," Farahi said.
He called the Reno economy "robust" while the gaming market remains "extremely competitive" in the Northern Nevada city.
"Winter weather impacted certain weekends in December 2021, limiting access to Reno for our California-based guests," Farahi said.
Jonas told investors the Atlantis will continue to see some "softness" in its business over the first half of 2022, but he also expects Monarch to invest between $15 million and $20 million annually into the Reno resort over the next few years through additional property renovations.
---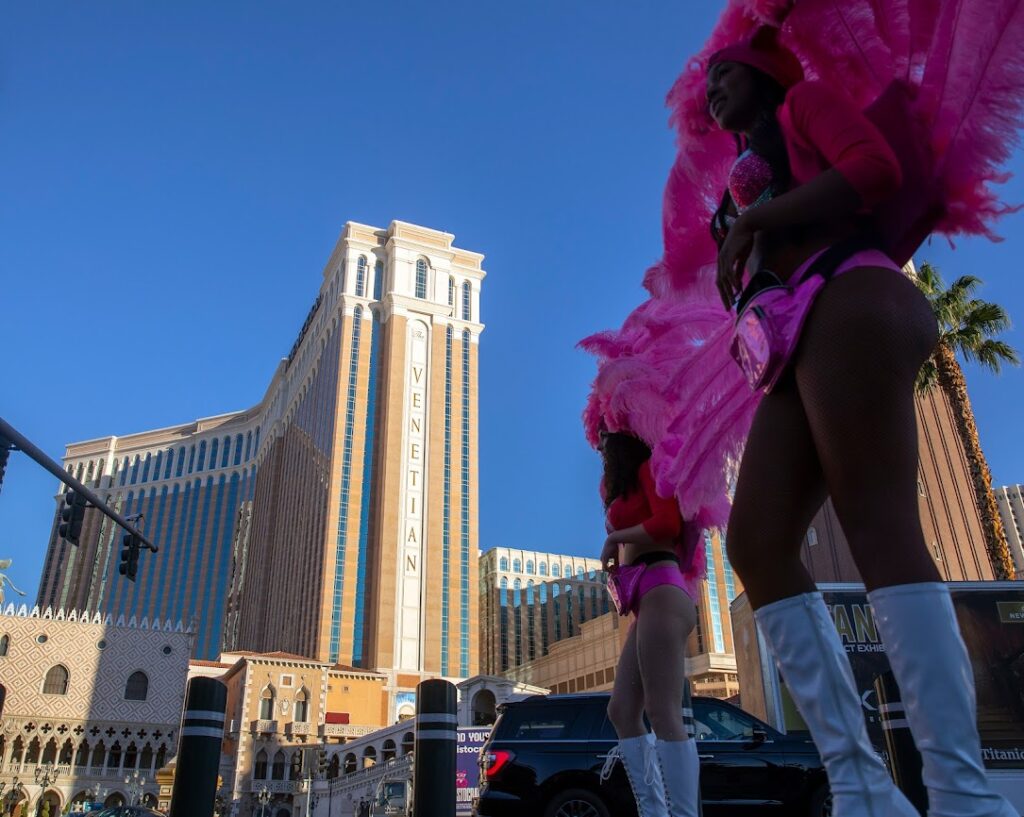 Sands spends $73.5 million on failed Florida casino effort
Las Vegas Sands' failed effort to qualify a Florida casino referendum for November's ballot cost the company $73.5 million, according to Florida Politics.
The publication cited campaign finance reports that documented costs for the eight-month signature gathering effort by Florida Voters in Charge, a political action committee seeking a voter referendum that would allow the state's card rooms to be converted into full casinos.
The effort fell short and also was alleged to have petitions with falsified signatures.
An attorney for Florida Voters in Charge said in a statement that Las Vegas Sands was "a donor to our committee and supportive of our stated end goal."
Florida Politics said the amount spent by Las Vegas Sands "likely was the most ever spent for a statewide constitutional amendment campaign." The publication noted the figure was "especially extraordinary" given that it was only for the signature drive and a normally expensive advertising campaign was never used because the referendum failed to get on the ballot.
Florida Voters in Charge has filed a lawsuit seeking more time to qualify the ballot referendum.
Las Vegas Sands has been eyeing gaming expansion into Florida going back to 2012, when the company sought to build an integrated resort in downtown Miami.
The roadblocks to new casinos in Florida are often generated by the influential Seminole Indian Tribe, which owns Hard Rock International and operates six of Florida's seven tribal gaming properties.
In the most recent effort, the Sands was reportedly considering a card room in Jacksonville as a possible casino expansion opportunity. 
The card room, Bestbet Jacksonville, was listed as a source of income for former Nevada attorney general and U.S. Senate candidate Adam Laxalt in his most recent federal financial disclosure form.
---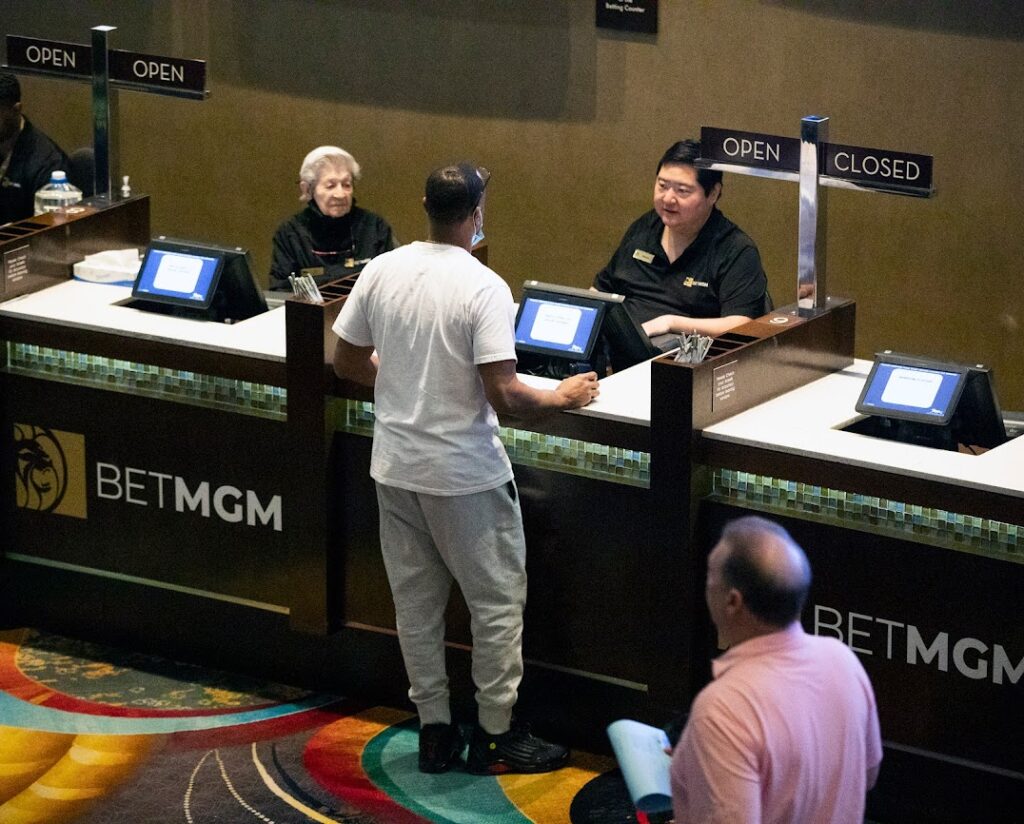 BetMGM sportsbook in Puerto Rico accepts wagers in time for Super Bowl
BetMGM became Puerto Rico's first legal sports betting operator just ahead of the Super Bowl.
The company, a 50-50 partnership between MGM Resorts International and United Kingdom-based Entain plc, accepted wagers in the Los Angeles Rams' 23-20 win over the Cincinnati Bengals through 12 kiosks and five temporary sports betting windows at Casino del Mar at La Concha Resort in San Juan, the U.S. Territory's capital city.
A full-scale BetMGM retail sportsbook is set to open at the property later this year, and the company said it will launch its mobile betting app in Puerto Rico in the coming months.
BetMGM CEO Adam Greenblatt said the operation was the company's first outside the U.S. mainland. BetMGM is planning to launch sports betting in Canada sometime this spring.
Sigfrido de Jesús, Casino del Mar's General Manager, said in a statement that Puerto Rico has, "a wide base of sports fans who will now add the possibility of becoming winners to the excitement of their favorite sports games and matches."
La Concha Resort has 248 oceanfront rooms and a 235-suite hotel tower. Casino del Mar is Puerto Rico's newest gaming establishment. The properties are owned by Paulson & Co., a New York investment fund controlled by billionaire John Paulson.
Paulson is a familiar name in the Las Vegas gaming and real estate markets from his investments over the last decade.
In June 2010, his hedge fund took a 9 percent ownership in MGM Resorts through a $480 million stock purchase. That same year, Paulson spent $40 million for a 4.6 percent ownership in Boyd Gaming and exchanged $710 million in bonds for a 9.9 percent ownership in Harrah's Entertainment. The investments have since been sold.
In 2012, Paulson spent $17 million to purchase 875 acres of the struggling 3,600-acre Lake Las Vegas master-planned community in Henderson. The firm acquired additional acreage over time, including the Reflection Bay Golf Club in 2014.
Last August, the firm acquired 1 million shares of casino operator Bally's Corp., which operates the recently launched BallyBet, an online sports betting business that competes with BetMGM.
---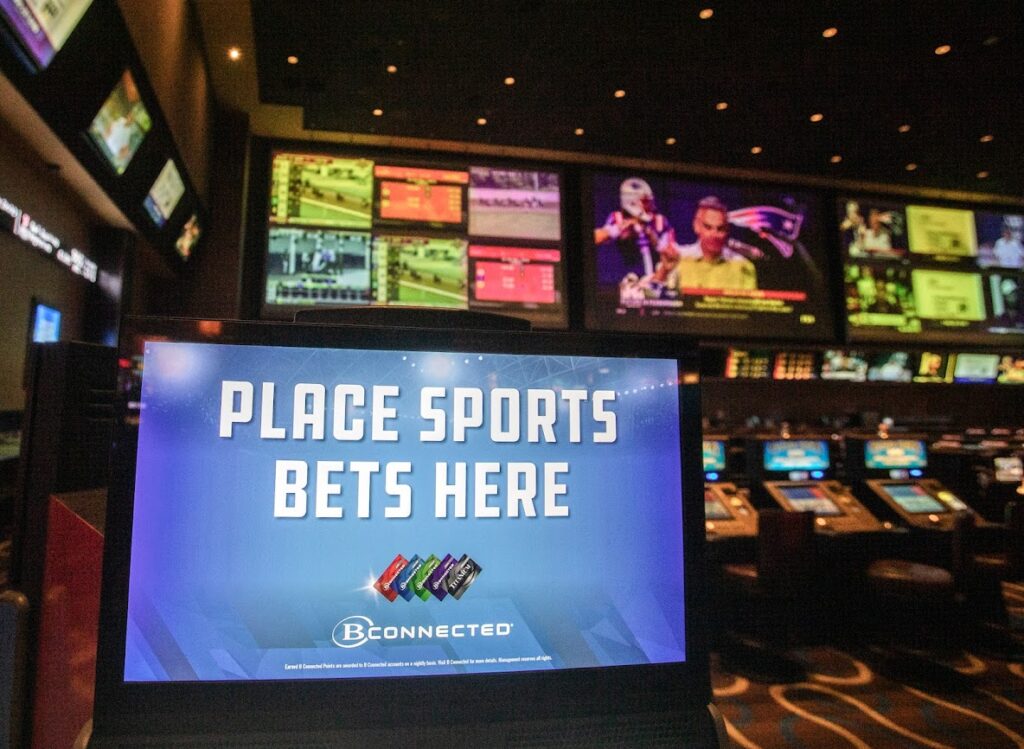 Other items of interest:
New Jersey sportsbooks took in a state record $143.7 million in wagers on Super Bowl LVI, the state's Division of Gaming Enforcement announced Tuesday.
The figure for the state's 12 retail sportsbooks and 24 mobile wagering sites was 18 percent higher than last year, but trailed Nevada's state record of $179.8 million that the Gaming Control Board reported on Monday.
New Jersey and Nevada have been running No.1 and No. 2 for much of the past year in monthly sports wagering figures, each collecting $1 billion in total monthly sports bets.
A small casino in New Hampshire was sold last month to a Las Vegas company whose top executive is the former general counsel for Horseshoe Gaming.
According to the Laconia Daily Sun, the Lakes Region Casino in Belmont was sold to Belknap Gaming LLC for $3 million. Belknap Gaming lists its main office as Pilot Grove Management in Las Vegas, and its CEO is Dominic Polizzotto.
According to Polizzotto's LinkedIn page, he started Pilot Grove shortly after leaving Horseshoe Gaming in 2004, when the company was sold to Harrah's Entertainment for $1.45 billion. Horseshoe Gaming at the time was controlled by gaming pioneer Jack Binion.
Binion is not listed as an officer with Pilot Grove on the Nevada Secretary of State's website.
The New Hampshire casino describes itself as a charitable gaming facility that offers several table games, a restaurant and a bar. Belmont is located in the lakes region of New Hampshire.