A Bell County district court judge this week sentenced a Harker Heights man to a term of deferred adjudicated probation on a first-degree felony charge of aggravated robbery.
Judge John Gauntt listened to testimony from the parents of the defendant and considered attorneys' arguments before sentencing 18-year-old Montavius Trevaun Jackson to eight years of deferred adjudication probation. Jackson also will have to graduate from high school or obtain a GED, adhere to a curfew, and perform 200 hours of community service, among other conditions, according to court discussions on Wednesday.
Jackson pleaded guilty on Dec. 16, 2021.
After he was sentenced, Jackson addressed the judge.
"I thank you for the opportunity to change my life," Jackson said.
In turn, Gauntt issued a tough admonition. The judge reminded Jackson that if he does not abide by the terms of probation, he could be sentenced for a first-degree felony, which is punishable by five to 99 years, or life, in prison.
"This is serious as a heart attack," Gauntt said. "If you don't mind me, I have a big stick. You have parents who are trying to help you and they don't deserve you acting like this. Probation can help you. I pray you understand what you've been given here today."
A co-defendant in the case, Kevyn Jamon Sudduth, 18, was sentenced in the same court on Jan. 5 to eight years of deferred adjudication probation for his part in the robbery.
Police said that Jackson and Sudduth used a firearm to rob a person on Feb. 8, 2021.
KPD officers were dispatched to the 5800 block of Sulfur Spring Drive, where a victim said that Jackson and Sudduth had robbed him at gunpoint. Both men fled and later were found after a search, according to the arrest affidavit.
Police located a handgun and a backpack containing ammunition, suspected marijuana and related paraphernalia.
Attorneys argue for mercy or prison
Prior to making his decision, Gauntt heard Jackson's defense attorney argue for mercy while the state's prosecutor made a case that Jackson should spend time behind bars.
"I'm asking for the court to give this young man a chance," said defense attorney Bobby Barina. "(Jackson's) parents are dedicated to make sure he follows the rules of probation and their home.
What is clear is that a crime was committed because he was associating with a man who had no problem with violence. We're asking the court to show the same mercy as it showed Sudduth. We want to prove to you that Mr. Jackson can thrive."
Assistant District Attorney Cristin Lane-Taft argued that Jackson should have to spend at least four years in prison because Jackson was out of jail on bond on a misdemeanor charge of burglary of vehicles when the armed robbery occurred.
"I don't believe he can be successful on probation," she said. "Sudduth was the one with the gun, but (Jackson) is not taking responsibility for being the person who took the (victim's) wallet. Despite being raised with standards and being given all the tools to succeed, he's not met his obligations."
Briggs man sentenced to prison for sexually assaulting child
In the same court on Wednesday, Gauntt sentenced a Briggs man to 12 years in prison for sexually assaulting a Killeen child in 2020.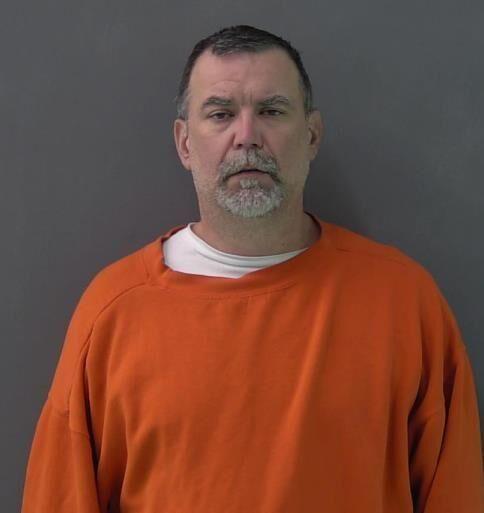 John Edward Williams II, 51, was being held in the Bell County Jail on Thursday with no bond. He was booked into jail on Feb. 10, 2021.
On Wednesday, Williams pleaded guilty to a second-degree felony charge of sexual assault of a child and then was sentenced as part of a plea agreement.
On Feb. 8, 2021, Killeen police officers were dispatched to a residence in response to an "outcry of sexual assault" by a boy who was under 17 years old, according to the arrest affidavit.
There, police met with a woman at the residence who said that she had received a phone call from a school where a child relative had made an outcry.
After being invited into the home by the 911 caller, police located Williams at the residence and spoke with him. Williams initially denied any sexual contact with the victim, but then later admitted such contact had taken place, police said.
Officers then traveled to the school, where the victim said such contact began in early December of 2020, and that at least one other sexual assault had occurred on Feb. 7, 2021, according to the affidavit.