Indiana veterinarians honor Dr. Rob Bollinger
INDIANAPOLIS — Dr. Rob Bollinger, LaGrange, recently received honors from the Indiana Veterinary Medical Association.
Bollinger was presented the President's Award by the IVMA and his daughter, IVMA president Dr. Hilary Christner, during the Feb. 3 Crossroads Veterinary Conference meeting of the IVMA. Surgery, internal medicine, cardiology, equine and large animal medicine, along with many other topics, were on the scientific meeting agenda.
The President's Award is given by the IVMA president and recognizes an Indiana veterinarian or resident who has made exceptional contributions to the association during his or her term in office.
Bollinger is a 1975 graduate of the Purdue University College of Veterinary Medicine. He owned LaGrange Veterinary Clinic and has served as an advocate for involvement in organized veterinary medicine during his career.
The IVMA is the professional organization for veterinarians who care for Hoosier pets, farm animals, zoo animals, wildlife and public health.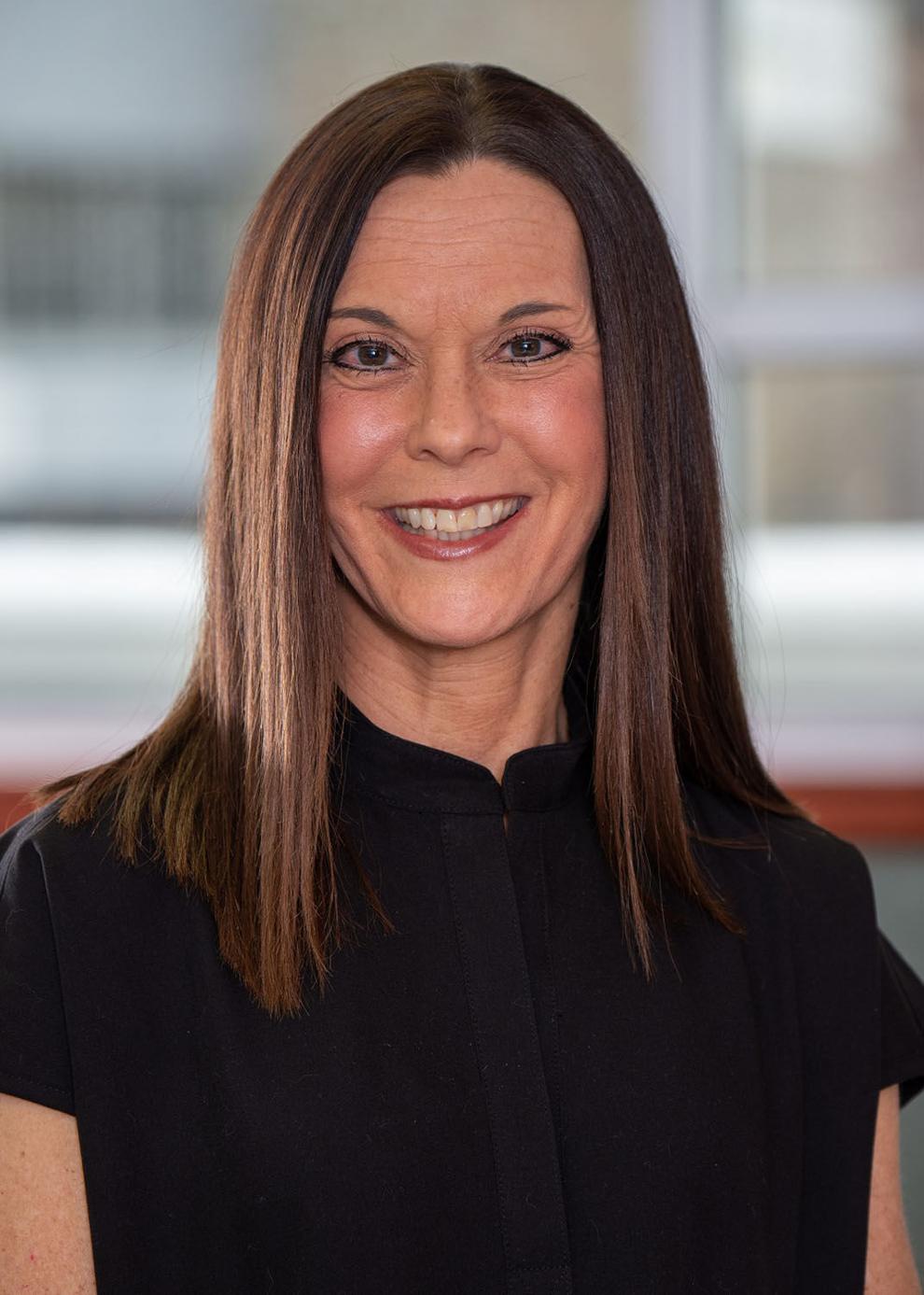 Center for Cancer Care welcomes oncology nutrition specialist
GOSHEN — Registered Dietitian Maria Brown has joined the Integrative Care Team at Goshen Center for Cancer Care.
Brown provides nutritional care and education for patients with all types of cancer by assessing nutritional needs and helping patients manage symptoms related to cancer treatment.
"Maria's holistic approach helps patients manage their health and well-being from the start of cancer treatment through survivorship," said Randy Christophel, president and CEO of Goshen Health.
Prior to joining the cancer center, Brown served as a dietitian and director of dietary services for several regional rehabilitation centers, hospitals and health care systems.
Brown earned a bachelor's degree in dietetics and nutrition, fitness and health from Purdue University-West Lafayette. She completed her internship in dietetics at Marywood University in Scranton, Pennsylvania.
Pulmonary rehabilitation approved for long COVID sufferers
GOSHEN — Effective Jan. 1, the Centers for Medicaid and Medicare is now covering pulmonary rehabilitation for people who have had confirmed or suspected COVID-19 and experience persistent symptoms that include respiratory dysfunction for at least four weeks.
Pulmonary rehabilitation is an individualized program of exercise and education tailored to patients with lung problems. After an assessment of a patient, a multidisciplinary team develops an individual treatment plan.
Depending on the patient's condition and treatment plan, the rehabilitation may include three, 60-minute sessions a week for up to 36 sessions.
"The benefits of pulmonary rehabilitation may include an increase in respiratory function that enables patients to be more comfortable exercising and performing their normal activities of daily living," said Dr. Sultan Niazi, medical director of pulmonary rehabilitation at Goshen Hospital. "Rehabilitation strengthens lung function and circulation, decreasing symptoms and also helping patients better manage anxiety and depression."
For CMS to allow coverage for pulmonary rehabilitation, patients must have had a confirmed or suspected case of COVID-19. In addition, patients must have had at least four weeks of persistent symptoms that include respiratory dysfunction.
CMS is not requiring hospitalization, proof of COVID testing or a pulmonary function test. Anyone interested in participating in pulmonary rehabilitation will need a referral from their primary care physician.
People with other health insurance may want to confirm whether pulmonary rehabilitation is covered by their insurance.
Check-Up Day at Parkview LaGrange Hospital
LAGRANGE — Parkview LaGrange Hospital will host its first Check-Up Day event of 2022 on March 12.
Check-Up Day, held in conjunction with the Parkview Center for Healthy Living, is a convenient way to obtain common lab tests at a reduced cost.
The Parkview LaGrange Hospital campus is located at 207 N. Townline Road, just north of U.S. 20 in LaGrange. Check-Up Day takes place on the lower level of the hospital, in Conference Rooms A and B.
Changes have been made to test packages and pricing for 2022. Fasting is not required for these single tests: glycohemoglobin A1C and thyroid stimulating hormone.
Wellness packages have also been simplified. Instead of packages A, B, C and D, participants can now choose from the customizable Green Package and the deluxe Diamond Package.
The Green Package includes a lipid profile and glycohemoglobin A1C for $50. In addition, participants can opt to add any of the following tests to the Green Package: comprehensive metabolic profile, $25; complete blood count, $15; thyroid stimulating hormone, $30; prostate specific antigen, $30; and vitamin D, $40.
The Diamond Package consists of the basic Green Package plus the CMP, CBC, TSH and PSA for a total cost of $115. Those who wish to purchase a Diamond Package without the PSA may do so for $100. The vitamin D test can also be added to either Diamond Package for a fee of $40.
Anyone selecting a wellness package must fast for 10 to 12 hours before their appointment.
Check-Up Day is an appointment-only event. Walk-ins cannot be accepted. Participants must pre-register by calling 260-347-8125. Callers should leave a message including their name and phone number if a Parkview Center for Healthy Living team member is not available at the time of the call.
The center's office hours are Monday-Friday, 8 a.m. to 4:30 p.m. Payment by credit card at the time of early registration is required.
For the safety of Check-Up Day guests and staff, precautions will be taken to guard against the spread of COVID-19. Per Parkview Health policy, masks must be worn over mouth and nose at all times.
More information can also be found at parkview.com/checkupdays.