BELL COUNTY, Texas — When the winter storm hit, the Skelton family's home had to get mucked and gutted. 
Still under repair, the family waits for their chance to get back to normal. 
Phillip Skelton clearly remembers what it was like when a main water line burst inside his family's home during February's winter storm.
"Opened the garage door and my mom just broke down… Sixty years of collection of stuff is ruined. Basically, lost everything," said Skelton.
Skelton's family is finally about to move back in, but things are far from back to normal.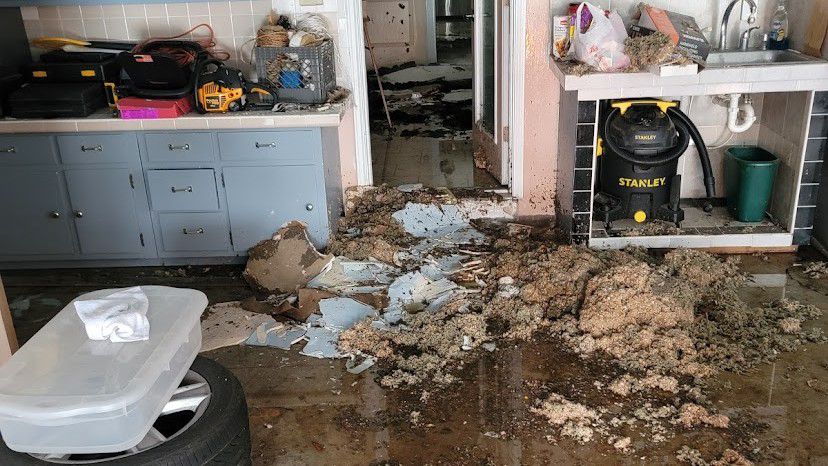 (Phillip Skelton)
"We will not have bathrooms. We will not have kitchen. We will not have a laundry room. They will literally be able to sleep in here," Skelton explained. 
When the family needed help, Andrea Forte stepped in. Forte is the director of the Central Texas Disaster Action Response Team (Cen-Tex DART).
"We had three breaks we found in the ceiling, which is what caused this water to come into the house," Forte shared.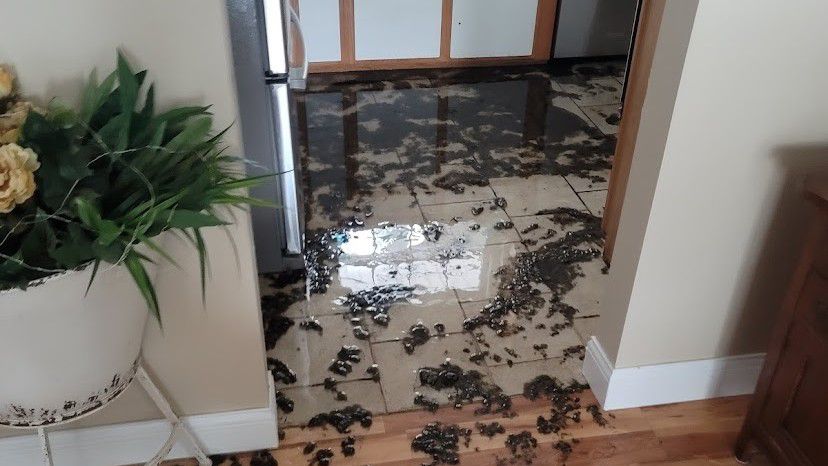 (Phillip Skelton)
Forte's team helped muck and gut the home.
"Big snow shovels and putting it into buckets and carrying bucket by bucket by bucket load outside," Forte said.
Now, Skelton is preparing for the next disaster. 
"I've been spending some time stockpiling enough [wood] to get us through the winter. We are working on getting a generator," Skelton said.
Forte's team is getting ready as well. Cen-Tex DART recently used money raised from donations to purchase a utility trailer to help them respond quicker. 
"Our trailer is the biggest portion of what we're doing to prepare for any future disasters," Forte said. 
Forte says the team is accepting donations to help them outfit their trailer.