Offices around the City of Brenham and Washington County will be closed to celebrate New Year's Day.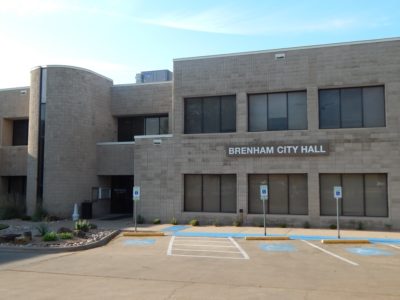 Brenham City Hall, Brenham Municipal Court and Brenham Animal Services will all be closed on Friday.  All county offices will also be closed. The Blue Bell Aquatic Center and Nancy Carol Roberts Memorial Library will be closed on Saturday as well as Friday.
The Collection/Transfer and Recycling Station will have normal hours, except for Saturday.
Residents are asked to box or bag any excess waste and place it next to their trash carts on their normal pick-up day in order to avoid overfilling them during the holiday.
No commercial trash pick-up will occur on Friday.  Commercial front-load routes will be made current on Monday after New Year's Day.
The Brenham/Washington County Visitor Center will be open on Friday from 10 a.m. to 2 p.m., but will be closed on Saturday.
The offices of Bluebonnet Electric Cooperative will also be closed Friday.  Bluebonnet members can access their account information, make payments and report power outages while offices are closed through the co-op's website, www.bluebonnet.coop, through the co-op's mobile app or by calling 800-949-4414.
Students in Brenham and Burton ISD remain on holiday break until next week.  Classes resume on Wednesday, January 5th for Brenham ISD and on Tuesday, January 4th for Burton ISD.
Like
Like Love Haha Wow Sad Angry